About
Friday 15 June 2018 took place the 4th Milano Moda Graduate edition, an event dedicated to Italian fashion schools and took place at CNMI's fashion show facility at via Savona 56. Among the participating schools: Accademia Costume & Moda, Accademia di Belle Arti di Brera, Domus Academy, IED Istituto Europeo di Design, Istituto Marangoni, Modateca Deanna, NABA-Nuova Accademia di Belle Arti, Politecnico di Milano, and Università degli Studi della Campania Luigi Vanvitelli (Dipartimento DADI).
Growing new talents is part of the mission of Camera Nazionale della Moda Italiana and Milano Moda Graduate is a key event designed to confer visibility to the work and talent of the future generations.
Also this year, the event featured different activities, such as a collective show to promote the creativity and talent of the most merit-worthy students in the Italian fashion schools and a static exhibition presenting the excellence of students in 3 and 4 year fashion courses in accessories design, styling, visual merchandising, knitwear, editorials, wearable technology, jewellery, sustainability, pattern making and tailoring.
Special thanks to make Milano Moda Graduate possible go to Camera Nazionale della Moda Italiana sponsors: Etihad, Illy, Mercedes-Benz, S.Pellegrino and UniCredit, to partners Class Editori and Consorzio Franciacorta and to institutional partner Comune di Milano.
Thanks to: YKK Italia, The Woolmark Company, Facebook/Instagram Italy, Anna Dello Russo, Eurojersey for fabrics, Ratti, Zimmer+Rohde Show room, Olmetex. For make-up Nars and Maurizio Calabrò, Lead Make Up Artist NARS, for hair styling Hairstyling @ MKS-Milano using Artego, for mannequins Eikon Mannequins, for hospitality Panificio Davide Longoni, for collaboration Mandarin Oriental.
Angela Missoni
Chairman MISSONI
Carlo Capasa
Chairman, Camera Nazionale della Moda Italiana
Renzo Rosso
Chairman, OTB
Alessandra Carra
CEO Agnona
Luke Leitch
Contributing Editor | Editor-at-Large | Fashion Editor
Tomaso Trussardi
Ceo Trussardi
Sara Sozzani Maino
International brand ambassador CNMI
Gianluca Cantaro
Editor in Chief e Co-Founder di stxdyoz
Jessica Michault
Senior Vice President, Industry Relations, Launchmetics and Editor at Large, ODDA Magazine
Anna Zegna
Image Advisor, Ermenegildo Zegna and Chairman, Fondazione Zegna
Pierpaolo Ferrari
Photographer
Rose Forde
Senior Fashion Editor – PORT Magazine
Serena Tibaldi
Fashion Editor La Repubblica, D La Repubblica
LEE OLIVEIRA
Photographer, Stylist, Creative director and New York Times Fashion Contributor
Riccardo Grassi
President of RG Showroom
Tom Stubbs
Menswear Writer
Riccardo Tortato
Men's Fashion Director Tsum Moscow e DLT St. Petersburg
Marco Lau
Merchandising Manager, Harvey Nichols Hong Kong
Marco Tonizzo
Merchandising Director Yoox
Martyn Roberts
Managing & Creative Director - London -Graduate Fashion Week
The Woolmark Company - Fashion Film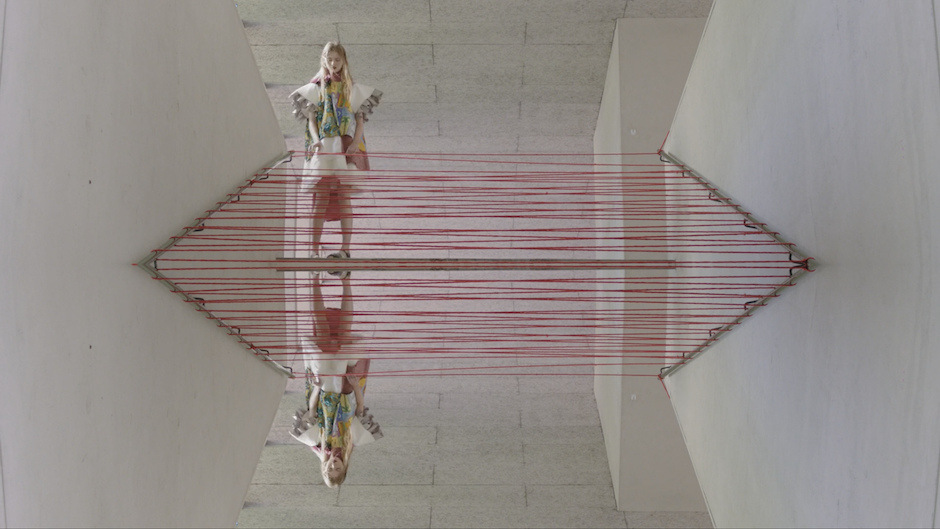 The designers were also able to discover the benefits of Merino wool, a natural and sustainable fibre, thanks to a new partnership that CMNI has formed with The Woolmark Company, a global authority on Australian Merino wool. With support from The Woolmark Company and CMNI, each designer developed a woollen outfit demonstrating the countless properties of this fibre. These outfits were also featured in a fashion film presented at the event.