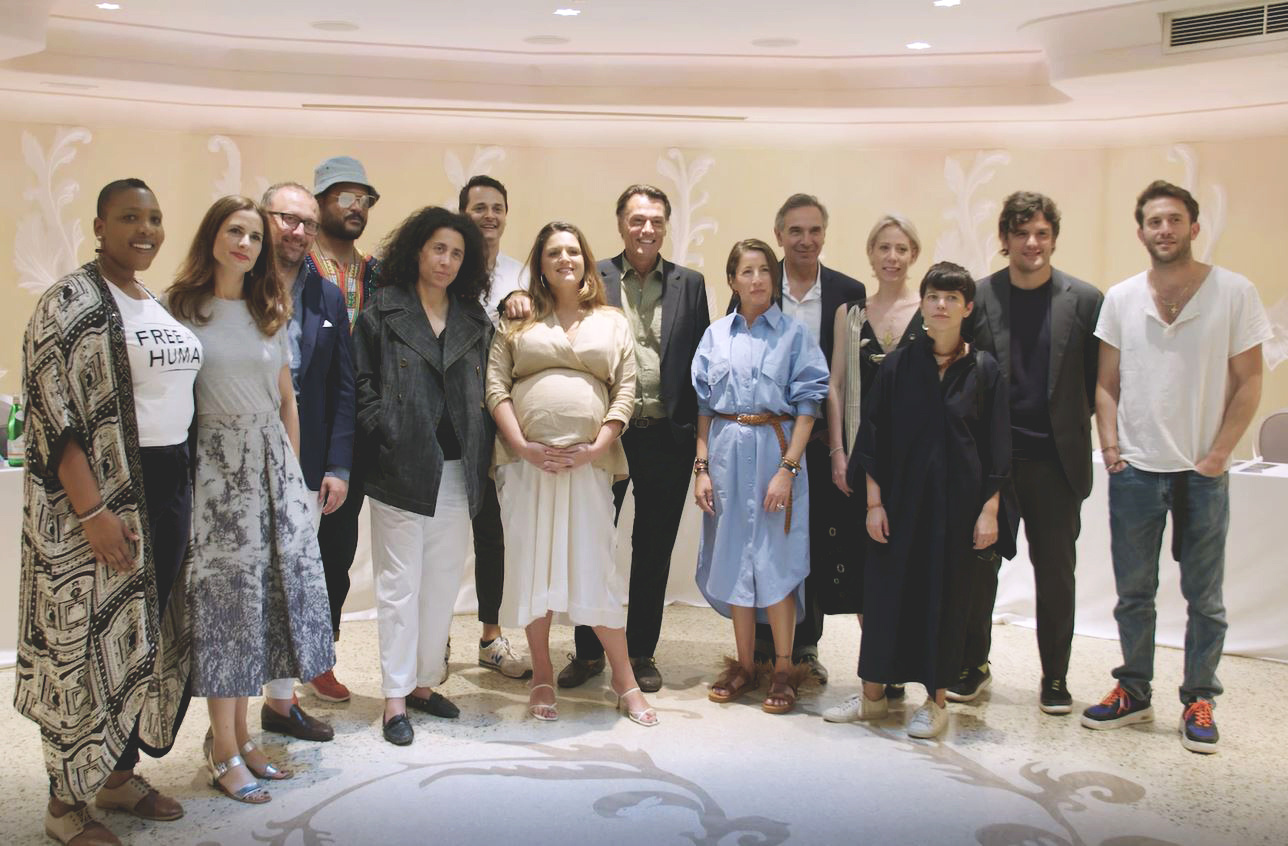 Gcc talent competition 2019
Emerging designers from all over the world challenged to pair ethics and aesthetics ahead of the CNMI Green Carpet Fashion Awards, Italia 2019.
Camera Nazionale della Moda Italina in collaboration with Eco-Age announcing finalists that will compete to win The Franca Sozzani GCC Emerging Designer Award on stage at La Scala during the Green Carpet Fashion Awards, Italia in Milan on September 22nd, 2019.
The jury of the CNMI Green Carpet Talent Competition is composed by Camera della Moda's Chairman Carlo Capasa, Eco-Age's Creative Director Livia Firth, Milano Unica's President Ercole Botto Poala, Dyne's Creative Director Christopher Bevans, YouTube's Head of New Fashion and Beauty Derek Blasberg, Sinead Burke Writer, Activist and Broadcaster, InStyle's Editor in Chief Laura Brown, Women Management's President Piero Piazzi and Sara Sozzani Maino Camera Nazionale della Moda Italiana International Brand Ambassador; Deputy Director Special Projects Vogue Italia and Head of Vogue Talents, will award the most sutainable look.
Carlo Capasa
Chairman, Camera della Moda
Livia Firth
Creative Director, Eco-Age
Laura Brown
Editor-In-Chief, InStyle
Derek Blasberg
Head Of New Fashion And Beauty, YouTube
Christopher Bevans
Creative Director, DYNE
Clare Press
Sustainability Editor At Large, Australian Vogue
Natalie Kingham
Buying Director, MatchesFashion
Sinead Burke
Writer Activist and Broadcaster
Piero Piazzi
President, Women Management
Ercole Botto
Presidente di Milano Unica
Sara Sozzani Maino
International Brand Ambassador CNMI; Deputy Director Special Projects and Head of Vogue Talents Italia