MILANO DIGITAL FASHION WEEK - JULY ISSUE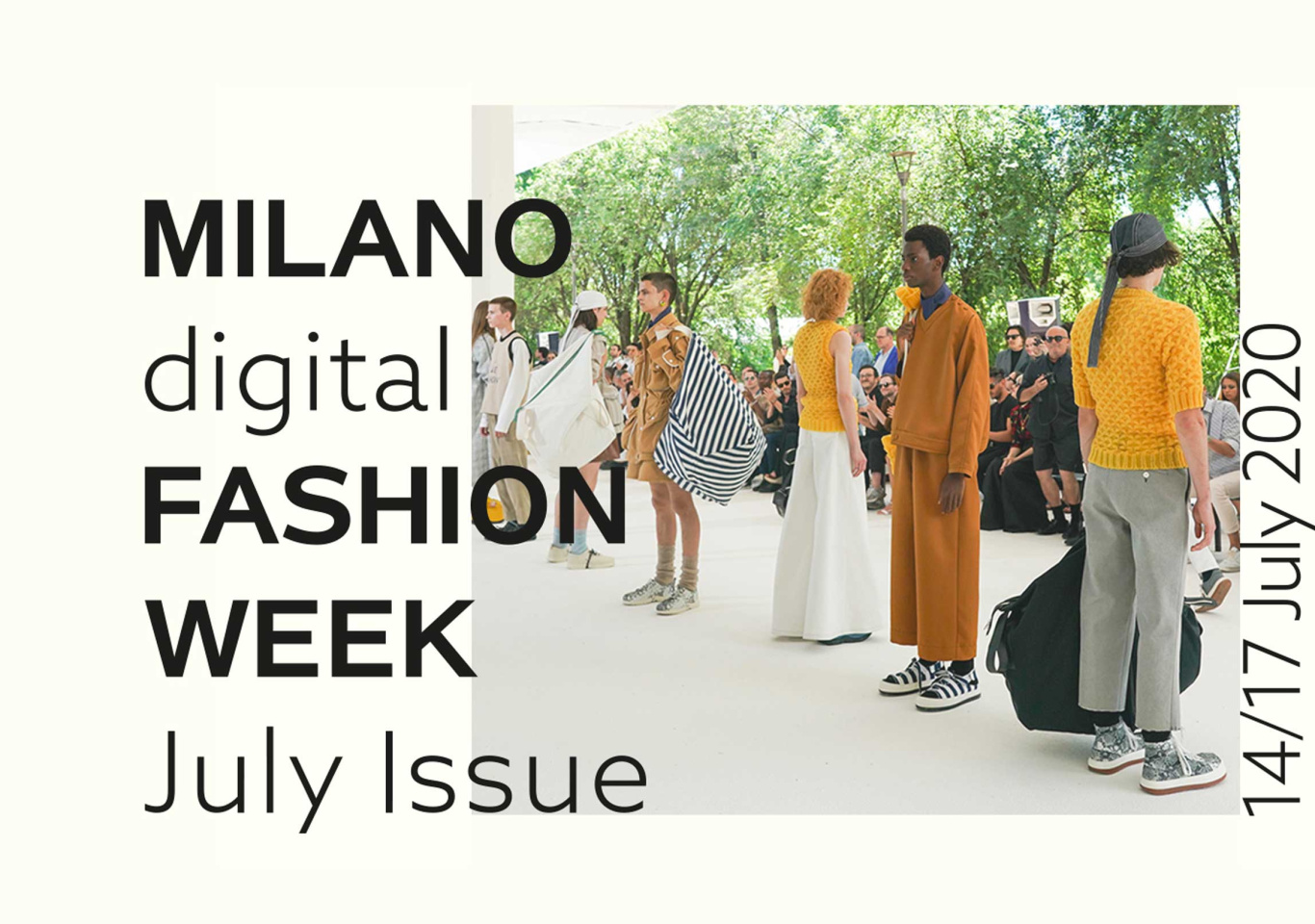 Camera Nazionale della Moda Italiana presents the first Milano Digital Fashion Week - July Issue, from July 14th to July 17th, an event promoting men's and women's collections. This is a concrete response to the need for promotion and business on the part of Brands, which will be able to present, on a digital calendar, their Spring/Summer 2021 men's collections and Spring/Summer 2021 men's and women's pre-collections. The initiative is in line with a raft of concrete responses to the recently changed scenario in the fashion industry.
Camera Nazionale della Moda Italiana will be proposing a digital platform featuring photographic and video content, interviews and backstages of creative moments and alternative and unique viewpoints, all organized in a calendar with slots for each brand, the aim being to create a rich and varied palimpsest of use to all operators in the industry. The calendar will be further enriched by content such as webinars on themes of special interest to operators in the sector (accreditation required), live streaming of keynotes by important figures in the fashion system, and moments of entertainment/live performances.
Parallel to the presentations of collections at the Milano Digital Fashion Week, there will be a section of the platform specially dedicated to showrooms. CNMI's objective is to create a proposal that caters for the big-name Made in Italy brands whilst supporting the new generation of designers at the same time.
The Milano Digital Fashion Week can be seen on the digital channels of Camera Nazionale della Moda Italiana (cameramoda.it; Instagram; Twitter; Facebook; Linkedin; Weibo; Youtube).