Interview with Tomaso Trussardi - Illustration by Anna Higgie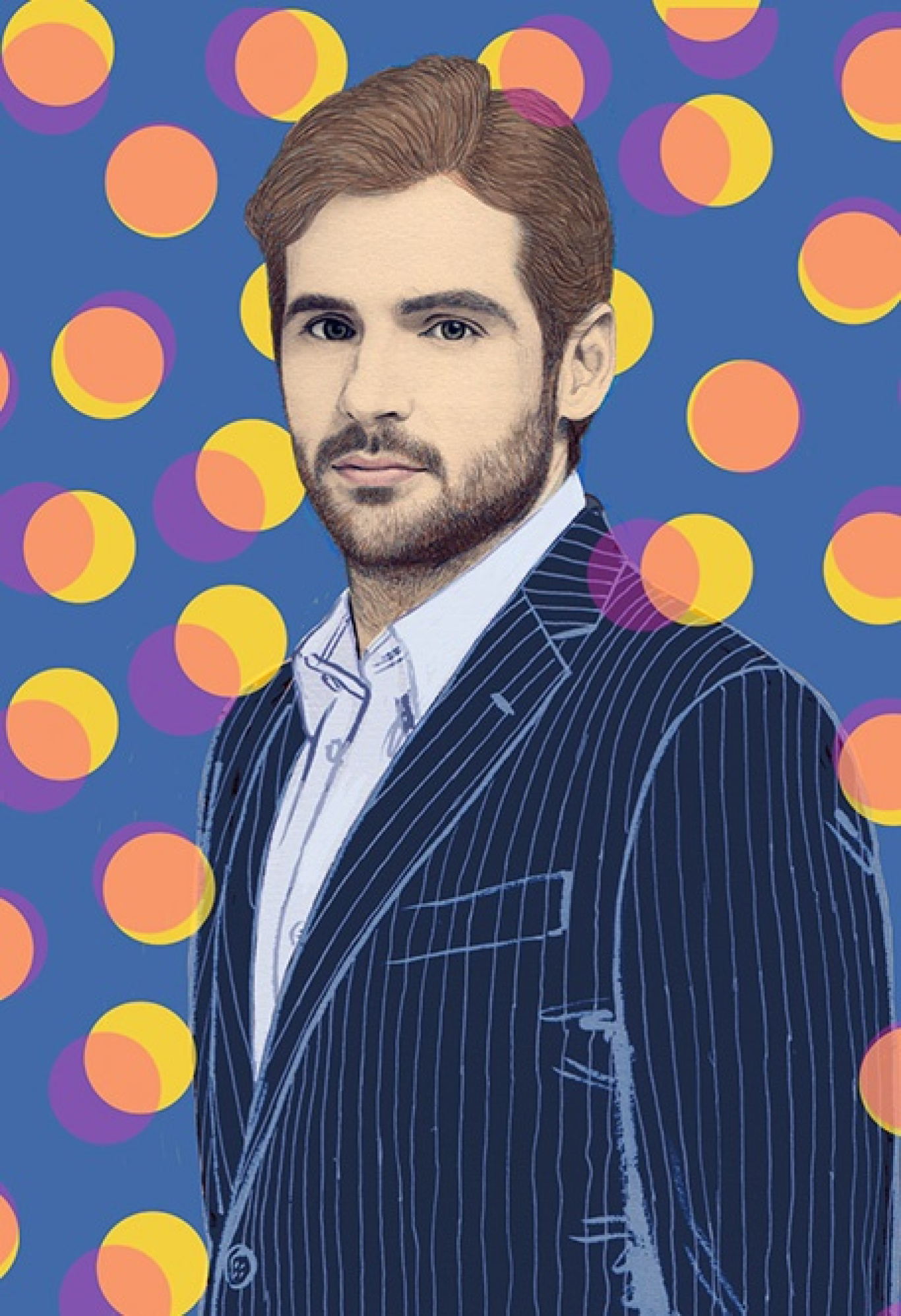 The little greyhound is forty years old and is a brand icon that embodies the history of a family and the symbol of a city. Tomaso Trussardi, CEO of the production department of the company, sees this anniversary as an opportunity to revisit past victories and look forward to future ones. Milan is profoundly different from when his father Nicola started out, as it is now crossed by an exciting regeneration upheaval.
This is the year of an important anniversary for Trussardi: forty years of the little greyhound. Among the values ​​that lie at the foundation of the company's style which one do you most believe in?
The Greyhound logo has a very important significance for the Trussardi Group: it was launched 41 years ago (in 1973) by my father when he decided that from a gloves, luggage and leather goods manufacturer we would become a lifestyle brand. Trussardi today is actually known globally as a multi-faceted business that embraces not only fashion but also art, design and food with new projects planned for the future. The Greyhound is therefore first and foremost a symbol of a great industrial leap forward that we still enjoy; our constant aim is indeed to constantly invest in the concept of lifestyle and pioneer brand that makes us stand out and expand the strength of the Made in Italy in all the areas we operate in at a global level. We view the Greyhound as the perfect combination of tradition, elegance, dynamism and spirit of innovation.
Italian fashion rests largely on family organisations. What are the advantages to work with people you know well and what are the difficulties?
I always say that Trussardi is, first of all, a family. It's very important for us to preserve the values ​​of a family business without losing sight of the rhythms and modes of contemporary living which result in offering a variety of products and services where tradition, DNA, history and contemporaneity merge together, aiming at the pursuit of absolute excellence of the Made in Italy. The advantage of conducting a family business is that you always thinks as a group; all the important decisions for the company are taken within the family and this makes us, once again very much a cohesive unit. More than disadvantages I would mention the risk of not being able to relax when we find ourselves gathered around a table; work often becomes a recurring theme even outside working hours.
Some intelligentsia snubs the television programmes that discuss fashion, but you've decided to take part as a judge. Is this a choice that should make naysayers think?
Project Runway is a US programme that's been very successful, so when I was asked to participate in the Italian edition I thought it would be interesting to make my professional experience and my point of view as a businessman available to competitors. I believe that this programme offers a real opportunity to those who dream of a future in the fashion world, and not surprisingly, the winner will be part of the Trussardi style. I took part because of my profession, so for me this experience was very natural, a real winner.
The Porta Nuova district as a fashion city was a dream cherished by Nicola Trussardi. Would the undergoing redevelopment of the area lead to a potential prospect to reconsider and promote?
My father has always been an innovator; as an entrepreneur he has always pursued projects that have a strong impact on the future. In the history of the family brand his legacy was crucial, and the same can be said for Milan, a city that he always loved and where he carried out major projects. The current redevelopment of Porta Nuova is an important step for the city, as it helps to make Milan an increasingly modern metropolis, close to international standards: I think one could consider the idea of ​​turning it into new city of fashion in the future.
What would you like to see in the future of fashion, and Italian fashion in particular?
In the future of Italian fashion, I'd like to see more investments in the manufacturing and production sectors of our country. The Trussardi Group is strongly attached to Made in Italy craftsmanship: use of top quality raw materials and attention to detail are the key concepts of the brand's intrinsic nature and future objectives include taking these values ​​to unexplored markets.