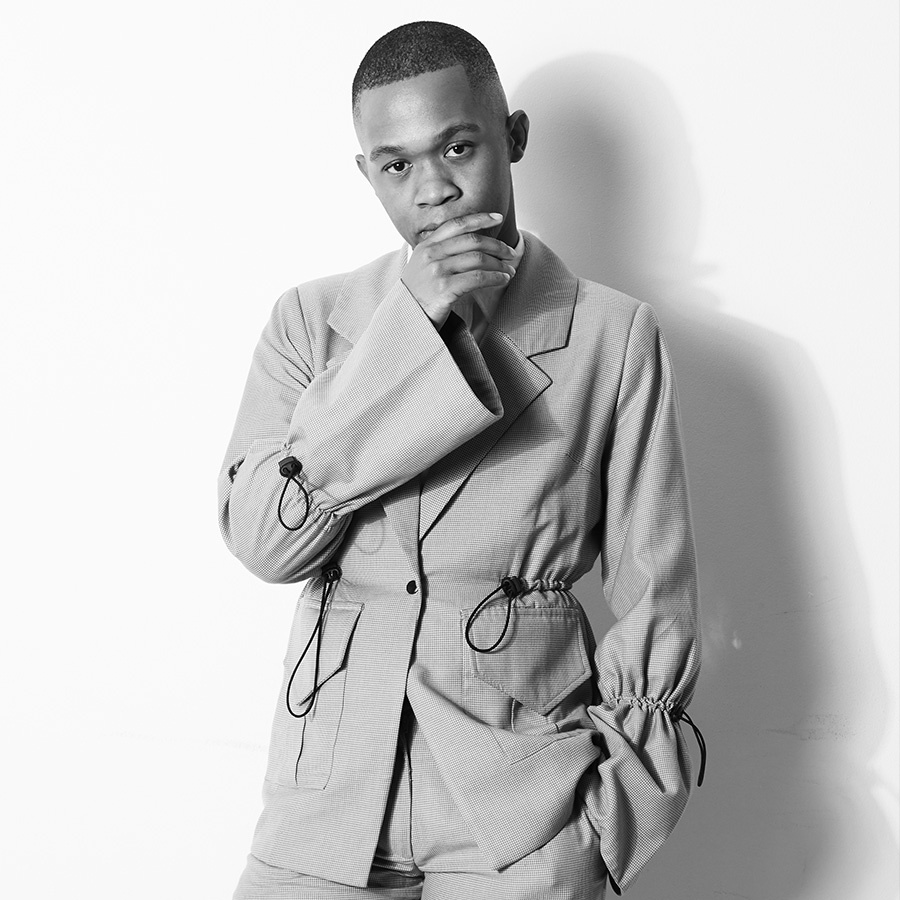 THEBE MAGUGU is a young designer based in Johannesburg, South Africa. Originally from the small mining town of Kimberley, he moved to Johannesburg to study fashion design, fashion photography and fashion media from LISOF. After winning best graduate collection and working for a selection of designers and retailers, he began his namesake label THEBE MAGUGU; a South African fashion brand offering culturally-rich, luxury clothing within the field of women's ready to wear.
Inspired by education, the collections from Thebe Magugu are all taken from University Subjects. From Art History SS19 to African Studies AW19, the collection critically explores histories and issues relating to the country in which he resides.
The Designer recently won the International Fashion Showcase 2019 during London Fashion Week and was nominated in the Top 8 for the LVMH Prize 2019 in Paris.