A NEW ERA OF DUE DILIGENCE, PERFORMANCE MONITORING AND CORPORATE SUSTAINABILITY REPORTING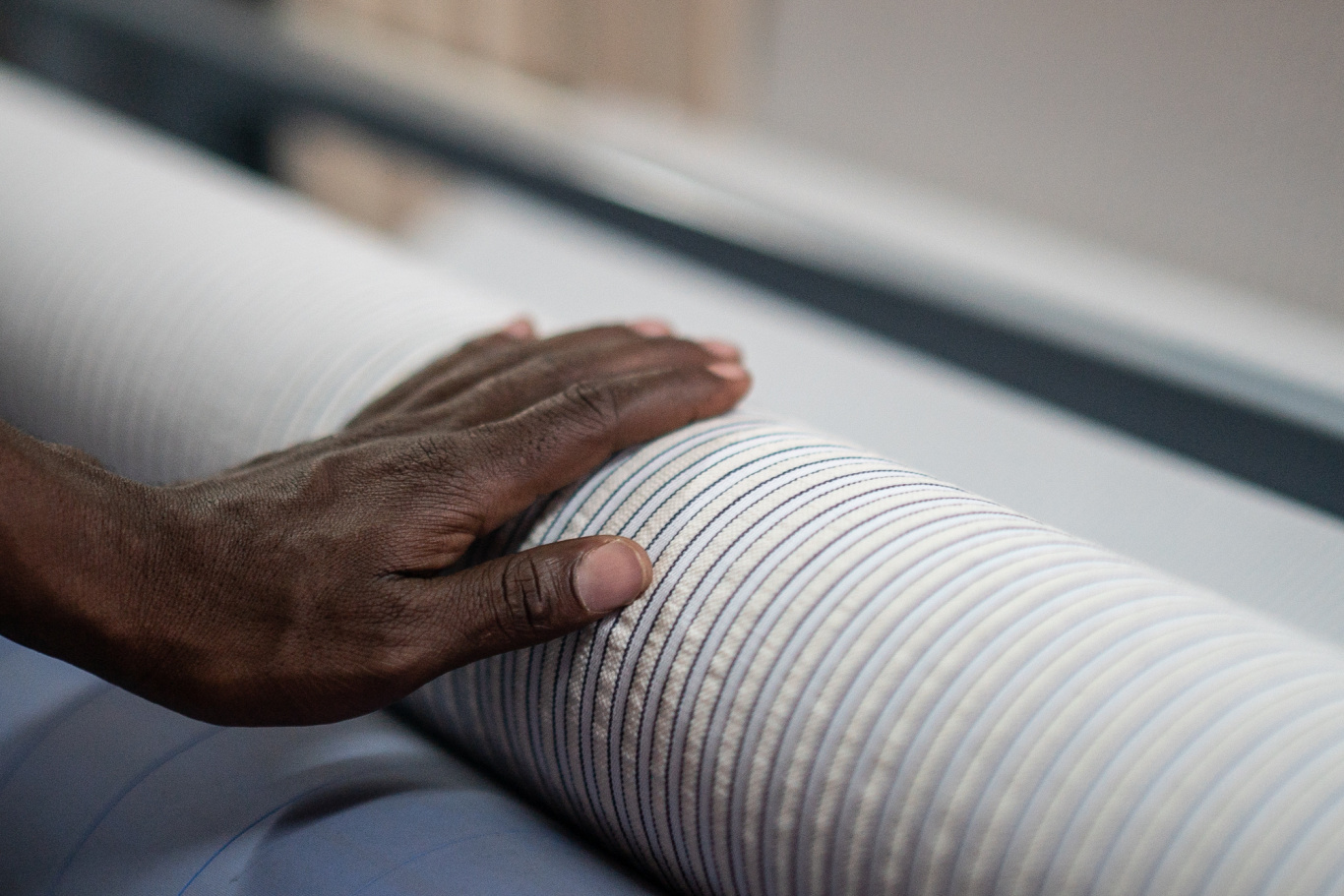 Camera Nazionale della Moda Italiana confirms its commitment to social and environmental responsibility issues with concrete actions aimed at supporting companies on their path to aligning with ESG policies.
On October 28, 2022 at the Venice Sustainable Fashion Forum in Venice, Camera Nazionale della Moda Italiana and the United Nations Ethical Fashion Initiative presented the status of work on an ESG Framework for Due Diligence, Performance Monitoring and Reporting for the fashion industry.
Partnering for comprehensive industry solutions
With upcoming EU Legislation on mandatory due diligence and reporting, CNMI and EFI are preparing for a new era of Environmental, Social and Governance responsibility in the fashion industry. The luxury brands in CNMI's sustainability working table are working closely with EFI to test the tools in real time, providing feedback to ensure the creation of an ESG system that is effective and applicable to the entire industry.
This ESG toolkit consists of a set of parameters designed for companies' self-assessment with the goal of monitoring a companys status on ESG. The ESG Due Diligence Tool is aimed at measuring the readiness of business partners and suppliers to meet ESG goals. The ESG Performance Monitoring Tool, on the other hand, aims to achieve synergy with existing and widely used performance monitoring tools in the industry after the due diligence phase (Labor, Health and Safety Risk Mapping Tool; Better Work Tool ILO; Living Wage Tool; Environment Tool; Material Circularity Index etc.). Finally, the ESG Reporting & Communication Tool is a model aimed at reporting corporate sustainability, i.e., achievements, results and impact against international standards, established benchmarks and protocols, as well as local and regional regulations.
The Due Diligence assessment forms the basis for any further action; an opportunity to see where any supplier is in its ESG journey. Performance monitoring tools then address specific areas highlighted by the first tool. Finally, a suite of reporting tools provides traceability and transparency to industry leaders.
Current status
The suite of tools is currently being tested and piloted and will be made available to fashion companies to conduct due diligence on their supply chains, agree on corrective actions where necessary, and report on both their activities and efforts to improve their environmental, social and governance performance.