Milano Moda Graduate 2022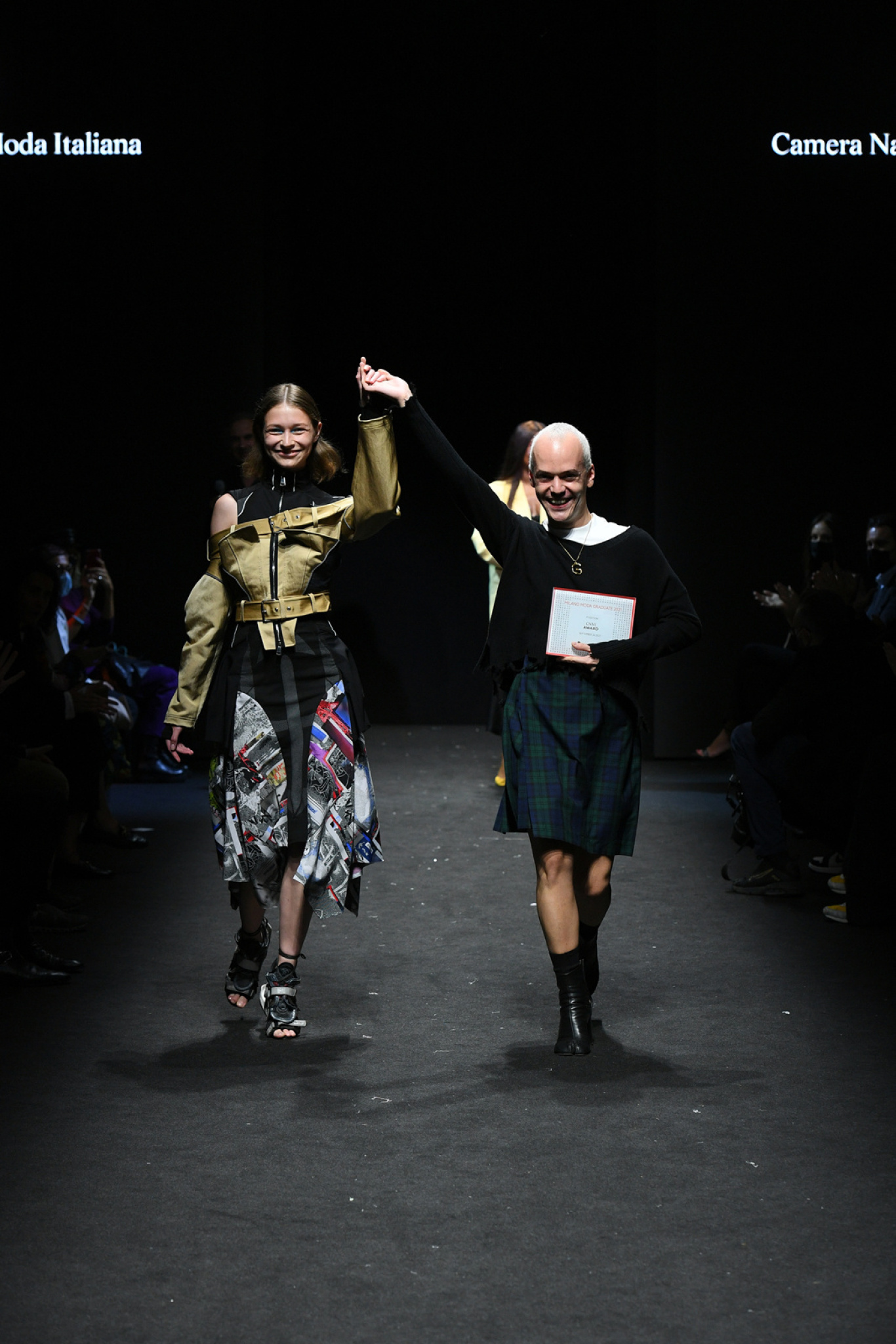 Camera Nazionale della Moda Italiana is pleased to announce the eighth edition of Milano Moda Graduate, an event born in 2015 to celebrate and promote on a national and international level the excellence of Italian fashion schools. The event will take place in September during Milano Fashion Week and will include two sections, one of which is created with YKK, the event's main partner.
In the first section, each institute or university can propose a maximum of 3 candidates of a three-year fashion design course by 15 April. Subsequently, a professional jury will select from a minimum of 5 to a maximum of 8 students, who will present their capsule collection with a fashion show in front of a prestigious audience and an international jury that will award prizes. Camera Nazionale della Moda Italiana will follow the design and creation of the capsule collection through a dedicated tutorship lasting three months.
In the second section, supported by YKK, 10 designers will be selected to design an outfit entirely dedicated to YKK; they will also be presented with a fashion show during Milano Moda Graduate. CNMI and YKK will organise in-depth workshops on fastening accessories and will assist the designers along the whole creative path. YKK will also provide closure accessories to the selected students and will award a prize to the most representative outfit.