MISSONI APPOINTS FILIPPO GRAZIOLI AS NEW CREATIVE DIRECTOR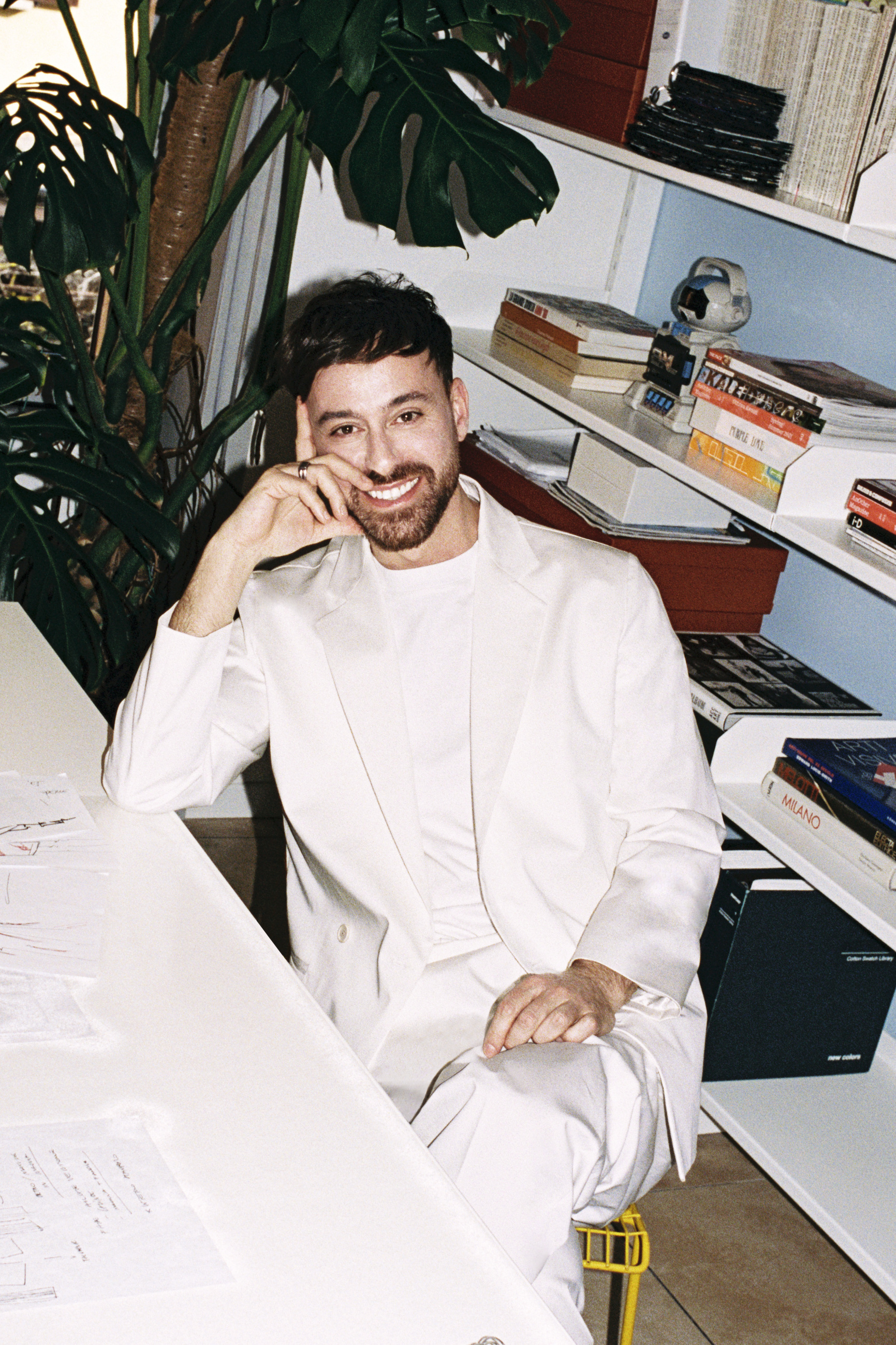 Milan, 17 March 2022 - Reorganization takes place in the Creative Management team at MISSONI, as Filippo Grazioli heads up the Men and Women's Collections and the supervision of the brand image for the Lifestyle, while Alberto Caliri will develop MISSONI Home Collection and Missoni Sport, the latter in collaboration with Davide Tognetti.
Livio Proli, CEO of Missoni, has now made the new creative department plans official after drawing up a business plan in accordance with the shareholders designed to enhance the essential character and heritage of a brand created 69 years ago by Rosita and Ottavio Missoni, which 'grew' alongside their children Vittorio, Luca and Angela.
"In accordance with the family and FSI Fund, we have elected Filippo Grazioli as new Creative Director at Missoni for the Men and Women's Collections. A young designer who can, however, count on 18 years of solid experience in prestigious fashion companies, Grazioli has joined our team to raise Missoni's profile and image in the luxury market and further strengthen the modernisation process already initiated. He is humble but very determined and, above all, aware that it is not official titles or promotions that make a difference but being able to do your own work professionally, seriously and with passion, bringing creativity to life within a business project.
He takes over from Alberto Caliri, a long-serving member of the company, right-hand man of Angela Missoni, and successful designer of the last two collections. Alberto Caliri will head up the Home Collection, with creative supervision by Rosita Missoni.
Thanks to these two new appointments, the company, which has already reinforced its management team, is strengthening its foundations for the future. The goal is to enhance the "total Living" concept of the brand, which enjoys international fame and respect thanks to the culture and artistic commitment of this family-run business that has been able to construct a unique and distinctive style.
We offer our best wishes for future success to Alberto Caliri and Filippo Grazioli, in the knowledge that Missoni is already well on the way to the construction of a Community which enjoys a prestigious reputation in the luxury market while maintaining a high level of commitment to virtuous and positive behaviour".
Alberto Caliri, chief of Missoni Home Collection, comments: "My journey in the world of Missoni continues by switching from jumpers and clothes to home and lifestyle, two worlds both based on beauty, where colour and materials merge. With Missoni Home, I can continue to fully express my passion for architecture, art and design. I am very happy with my new role. After fifteen years of working alongside Angela Missoni and two seasons in which I had the chance to express my vision with a modern and light interpretation of Missoni womenswear, I now tackle this new challenge with enthusiasm, as it allows me to satisfy one of my all-time desires: to work closely with Rosita Missoni, a special lady who I have always greatly admired."
The new Creative Director of the Men and Women's Collections and brand image manager for the Lifestyle, Filippo Grazioli states: "I am honoured to join the world of Missoni: a brand that has played a role in the history of Italian style and design, maintaining a remarkable integrity over almost seven decades. I am grateful for the opportunity I have been given, and the possibility to shape my experience further in a new vision that maintains the joyfulness, freshness, sense of colour and positivity that are the core qualities of Missoni."