CAMERA NAZIONALE DELLA MODA ITALIANA JOINS MILAN FASHION INSTITUTE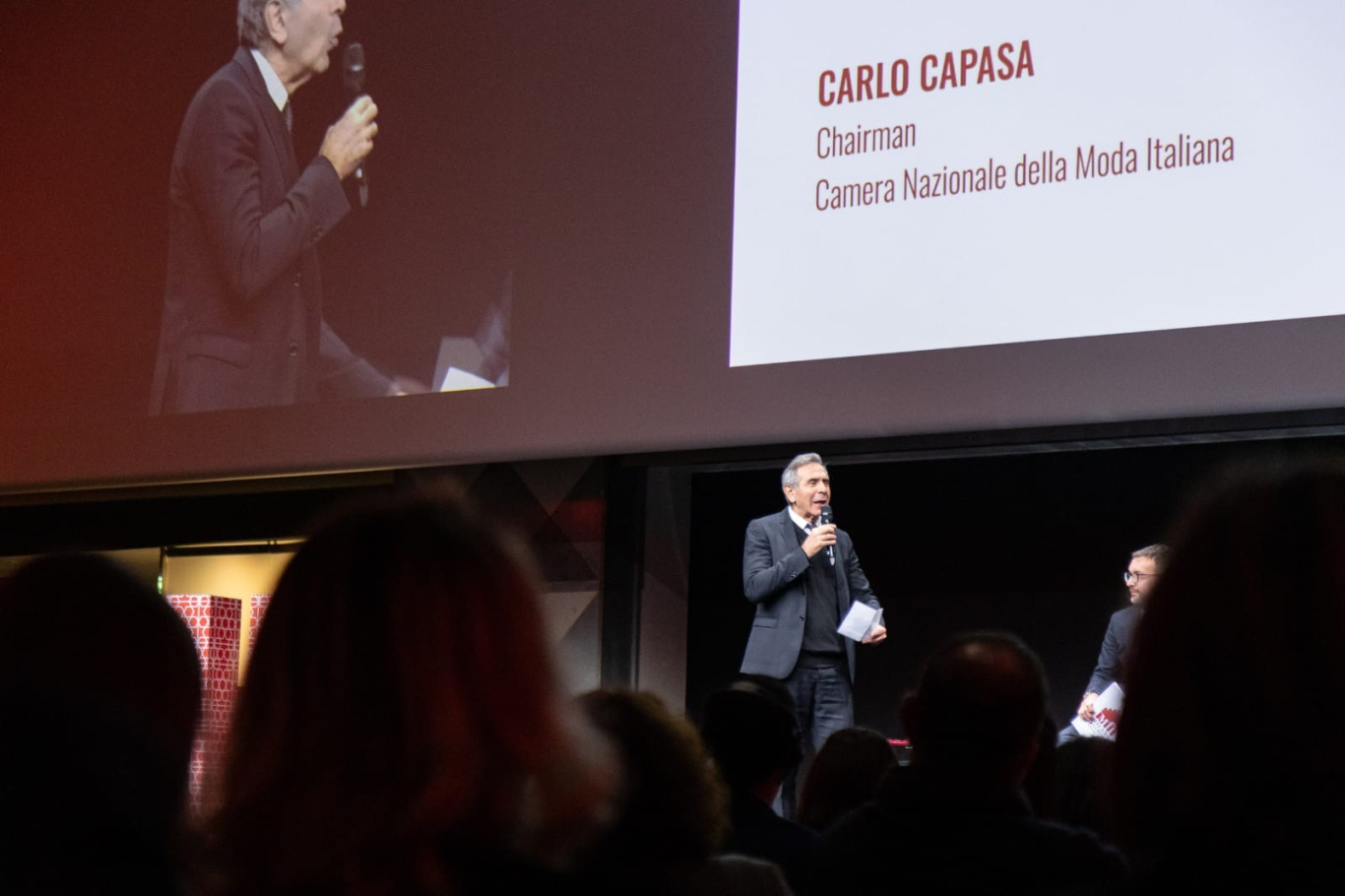 Camera Nazionale della Moda Italiana is pleased to announce it has become a member of Milano Fashion Institute.
Founded in 2007 with the support of the Milan Municipality by Polytechnic University of Milan, Bocconi University and Catholic University, with the goal of becoming the point of reference in the Italian fashion education scenario, Milano Fashion Institute is a non-profit institution. Benefiting from the collaboration of excellences of the Italian and international academic panorama, it has the ambition to train the new managers of the international fashion industry thanks to a program combining economic, scientific and humanistic skills.
Becoming partner of the institute, CNMI completes a path that featured the association at the forefront of the process of setting up this unique academic institution, that specializes in fashion management.
In 2021, CNMI also signed a partnership with Milano Fashion Institute to organize the first edition of the master in Product Sustainability Management, which will inaugurate its second edition in February.
Following CNMI's entry into Milano Fashion Institute shareholding structure, the association also joins the Polytechnic University of Milan and the Catholic University in the Scientific Committee of the Milanese institute. CNMI will bring the know-how and experience gained through a continuous dialogue with all the brands and companies that work with the association through work tables focused on various issues, starting from education to sustainability and the promotion of diversity and inclusiveness.
"We are truly honored to officially join Milano Fashion Institute, an international point of reference in the fashion education scenario. Having supported this project since its conception and then its foundation, we continue a path of collaboration that I believe will allow the industry to count on trained managers able to face the new challenges of this constantly evolving business," states Carlo Capasa, Chairman of Camera Nazionale della Moda Italiana. "Education is one of the pillars of the strategic project that I designed for CNMI and, thanks to this new partnership with Milano Fashion Institute, I truly believe that we will take incredible new steps forward, affirming the leadership of Italian fashion in global markets."
"The active participation of the Camera Nazionale della Moda Italianawill increase the opportunities for the students of Milano Fashion Institute from different points of view," says Nicola Guerini, Director- General of Milano Fashion Institute. "First of all, in terms of professional placement opportunities: it is no coincidence that the first co-designed master in Product Sustainability Management received 100% placement. Furthermore, thanks to a close collaboration with the players of the fashion and luxury sectors, this partnership will make it possible to anticipate the demands of the fashion companies, planning new academic programs together and responding to the need of emerging professions. "