FASHION SKILLS AND TRAINING: CNMI SIGNS A MEMORANDUM WITH THE EMPLOYMENT MINISTRY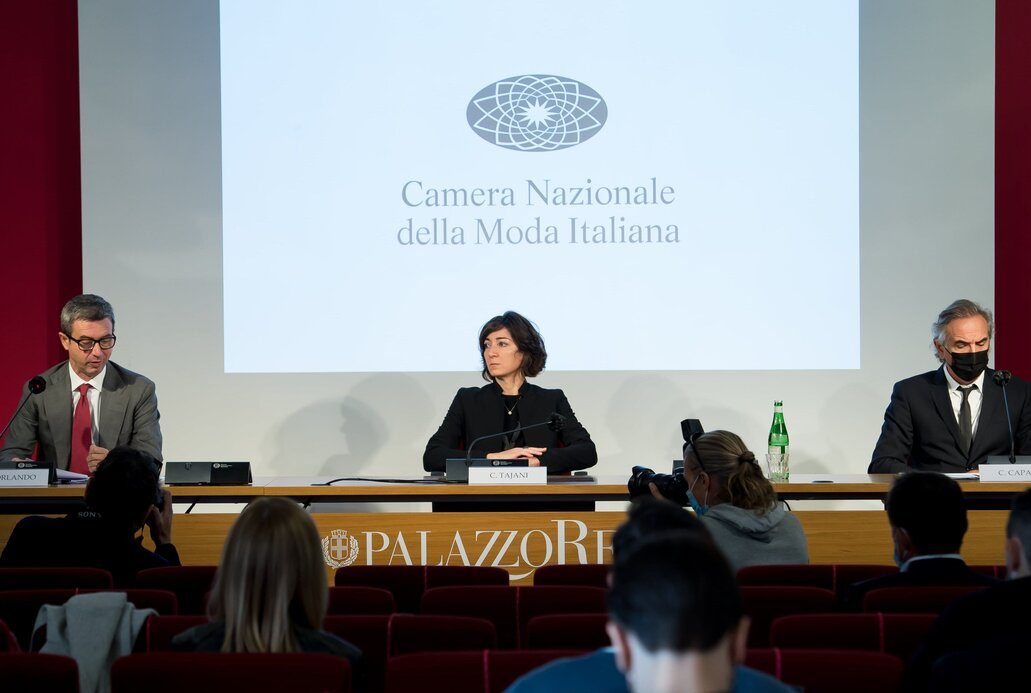 Milan, 12 October – The Employment and Social Policies Ministry and Camera Nazionale della Moda Italiana signed today a memorandum of understanding in the presence of Minister Andrea Orlando and CNMI President Carlo Capasa, with Cristina Tajani, Employment Ministry Advisor, acting as moderator. Entitled "Good Work", the agreement centres on joint action to support innovation processes in the field of training and the transfer of skills for employees and businesses in the fashion industry in order to improve production capacity.
"The big brands are the drivers whose production, communication and marketing enable products made with the vital participation of many Italian SMEs to reach customers all over the world. The top 16 brands alone account for 32% of the total turnover of the Italian fashion industry. The memorandum signed today is an important recognition of our industry's strategic role in relaunching the country," said CNMI's president, adding that "the development of skills has always been a force behind Made in Italy industry and this is why this new memorandum is promoting policies that support the transfer of knowhow and provide for incentives for upskilling and reskilling training programmes. And CNMI's members are fully committed to this effort".
"Our industry too," pointed out president Capasa, "is suffering from a lack of generational turnover but what we fear, more than other industries, is that this may facilitate a dispersion of essential skills all along the production chain. This is why the agreement provides for a programme of support for the transfer of knowledge and skills from those reaching retirement age to young new entries".
In the next five years, the industry will need 40,000 professionals trained in new digital skills. The agreement therefore provides for the launching of regional programmes, also using instruments and resources under the National Recovery and Resilience Plan, in favour of the transfer of skills and reskilling of employees to maintain occupational levels throughout the industry. And to safeguard employees' right to continuous training, professional training programmes in businesses will also be promoted.
The Employment and Social Policies Ministry and Camera Nazionale della Moda Italiana have set up a permanent work group to monitor and guide the implementation of the memorandum and issue annual reports on the results of all action undertaken.