GREEN CARPET FASHION AWARDS 2020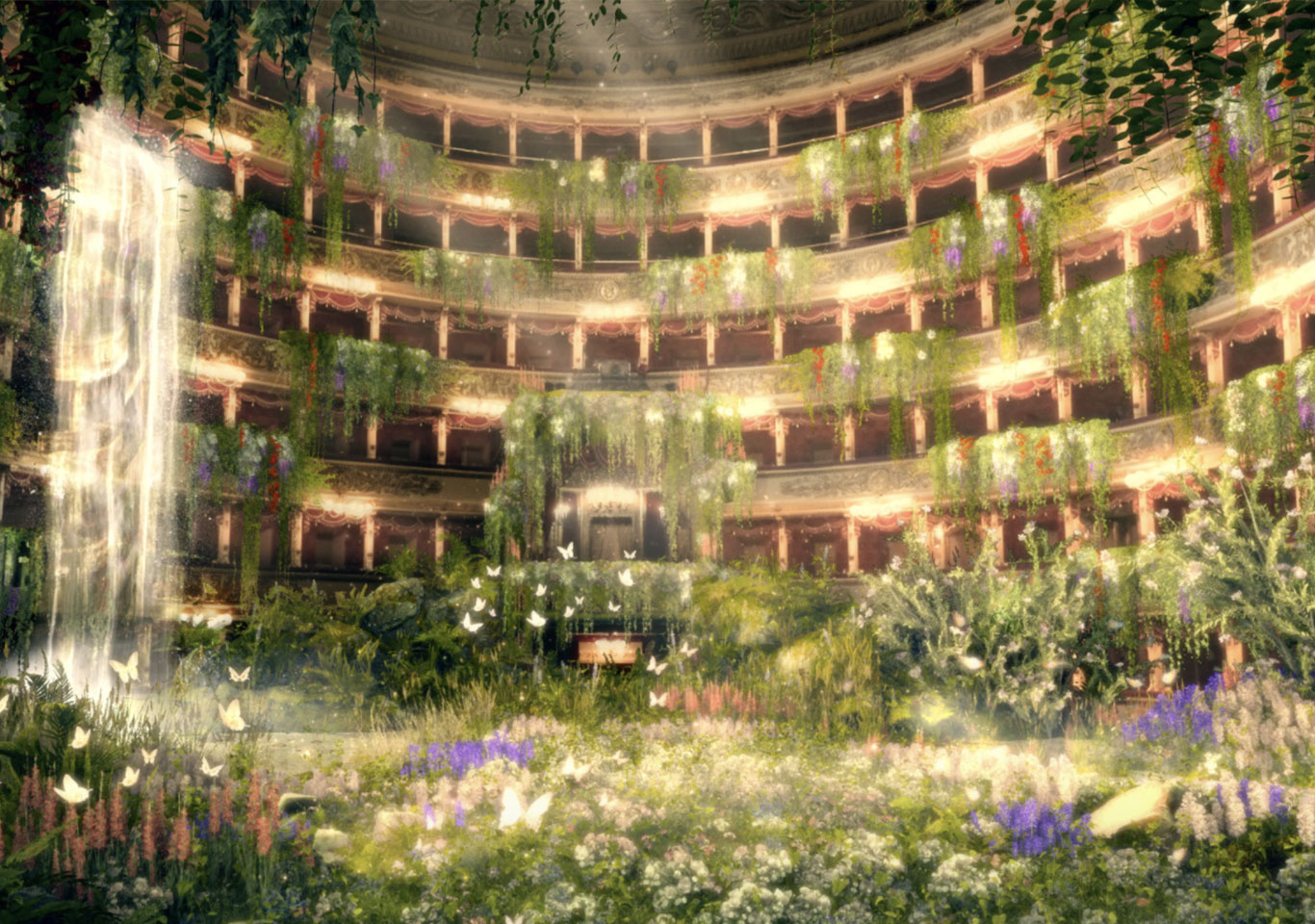 Camera Nazionale della Moda Italiana (CNMI), in collaboration with Eco-Age, and with the support of the Italian Ministry of Foreign Affairs and International Cooperation and by the Italian Trade Agency (ITA), today revealed the pioneering 2020 edition of the Green CarpetFashion Awards (GCFAs).
This year's extraordinary edition will centre around the theme of togetherness and rebirth - to weave the new thread of our society, under the principles of social and environmental justice, starting from Italy.
Directed by Grammy-nominated Giorgio Testi and produced by Emmy Award winner Pulse
Productions, this revolutionary show designed by NorthHouse combines cinematic footage with a fusion of augmented reality and visual FX created using real-time game engines, and with the world's leading talent and opinion formers appearing as holograms courtesy of ARHT Media.
One of the most powerful storytelling moments of an event, the red carpet, has been completely reinvented for the occasion with the launch of the first digital green carpet in the world. Central to the awards, the permanent web experience will launch two weeks before the event and will give a global perspective of the work being done by designers, manufactures and individuals to create and promote sustainability in fashion.
Celebrities will grace the digital green carpet and share an exclusive look into their wardrobes showcasing treasured pieces and looks along with a call to action, encouraging all to become active citizens in sustainable fashion.
The awards will be shown by broadcaster Sky on October 10th - who have committed to become net zero carbon by 2030. The awards will be shown by Sky across all the broadcaster's European territories, as well as with other partners in the US and Asia, including a global premiere on YouTube. A special world premiere during Shanghai Fashion Week will also be held on the same day in partnership with exclusive Chinese partner APAX Group.
This year there will be only five awards with iconic Chopard statuette award, produced in ethical gold, being handed to five recipients to mark the beginning of a new era.