CNMI GENERAL MEETING (ORDINARY) APPOINTS A NEW MANAGEMENT BOARD AND CHAIRMAN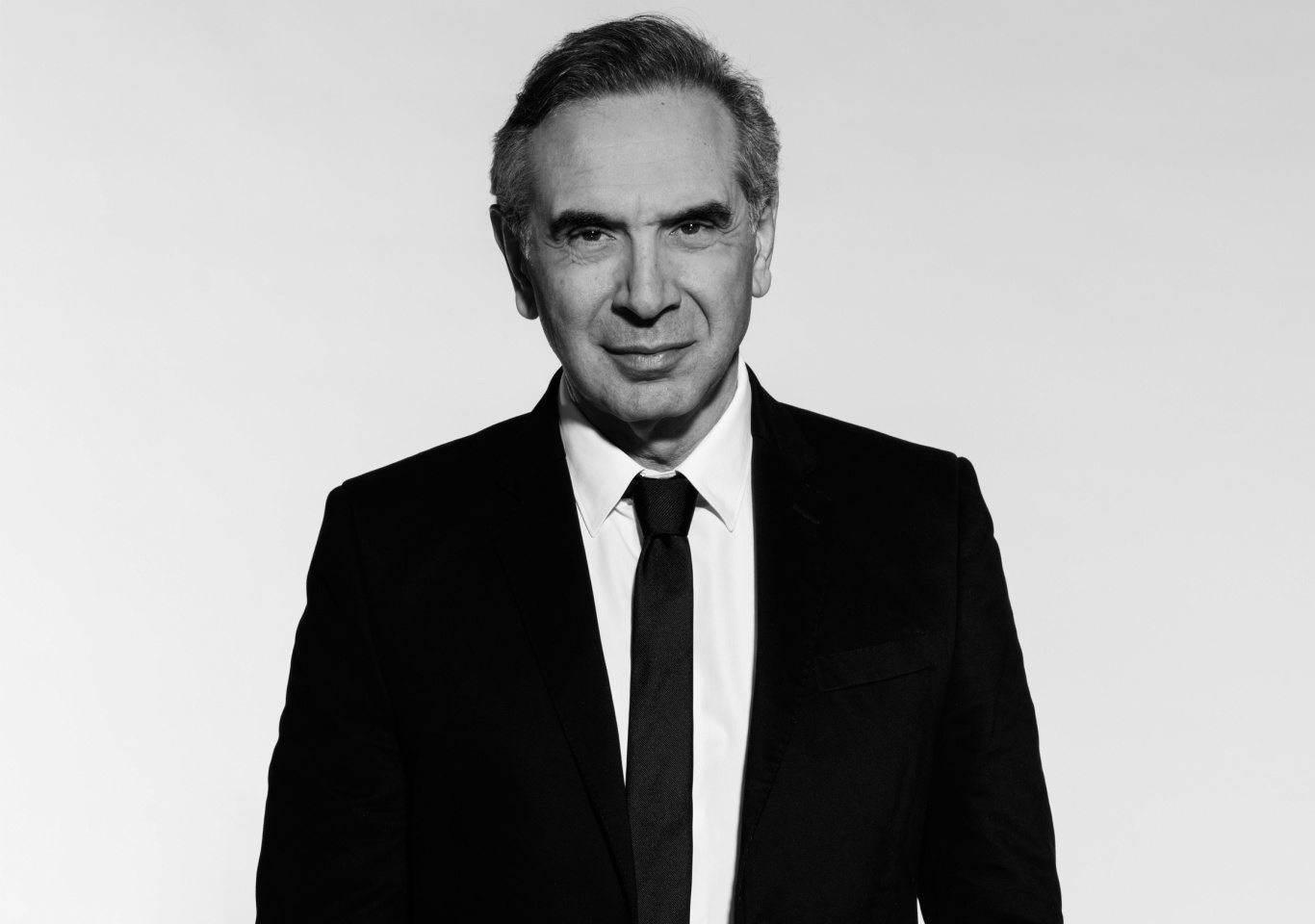 Milan, 24 June 2020 - Meeting today in ordinary session, the members of CNMI elected a new Management Board for the 2-year period 2020-2022.
Carlo Capasa was unanimously re-elected Chairman and CEO. The Directors unanimously elected are:
PATRIZIO BERTELLI - PRADA SpA

MARCO BIZZARRI - GUCCIO GUCCI SpA

SERGE BRUNSCHWIG- FENDI Srl

CARLO CAPASA - CAMERA NAZIONALE DELLA MODA ITALIANA

ALFONSO DOLCE- DOLCE&GABBANA Srl

JACOPO ETRO – ETRO SpA

GIOVANNA GENTILE FERRAGAMO - SALVATORE FERRAGAMO SpA

MASSIMO FERRETTI - AEFFE SpA

LUIGI MARAMOTTI - MAX MARA FASHION GROUP Srl

ANGELA MISSONI - MISSONI SpA

RENZO ROSSO - OTB SpA

REMO RUFFINI - MONCLER SpA

CARLA SOZZANI – CARLA SOZZANI EDITORE Srl

JACOPO VENTURINI- VALENTINO SpA

ERMENEGILDO ZEGNA - ERMENEGILDO ZEGNA HOLDITALIA SpA
Also to sit on the new Board are the Honorary Presidents Mario Boselli and Beppe Modenese.
Chairman of the Board Carlo Capasa presented a report of the work carried out over the last 5 years (2015/2020). He began by thanking the Strategy Committee and Management Board of Camera Nazionale della Moda Italiana, as well as the Members and the CNMI team, for contributing through their considerable efforts to the activities of the Association.
On opening the proceedings, Chairman Capasa spoke of the complex current situation and referred to the document with proposals to intervene with support for the fashion industry that CNMI sent to the President of the Council and the relevant Ministers. To date, the legislative decrees issued during the emergency have enacted some of the measures proposed by CNMI. Chairman Capasa hopes that new legislation will soon implement further measures of those proposed by CNMI and on four themes in particular: the labour market, research & development, investments in digital and e-commerce, and safeguarding of the national and international retail chain and small enterprises. All of which of great importance for restarting the fashion industry, strategic for Italy .
Chairman Capasa then thanked the Members for the conspicuous generosity they showed, at this difficult juncture, in the solidarity initiative "Italia, we are with you", which made it possible to donate 3 million euros to the Civil Protection Authority. After illustrating projects for the upcoming Milano Digital Fashion Week (14 to 17 July), he delivered his report on the Association's work over the last five years.
"Our Association has never been so united. All the most important brands are now our Members," commented Camera Nazionale della Moda Italiana Chairman Carlo Capasa. "We are the only Association in Italy focusing exclusively on fashion. Our task in the coming years will be to continue building on and promoting our fashion industry in Italy and the rest of the world. We can count on the collaboration and support of our members and our prestigious Board in carrying forward and representing the values of fashion and implementing CNMI's strategy pillars."
These years have been significant for CNMI, with major objectives achieved in terms of the Association's strategic pillars of narration, sustainability, young and new brands, digitalization, inclusion and diversity, people and government relations, as well as the organization of its fashion weeks.
NARRATION:
CNMI has worked on a series of projects promoting the history of the values and tradition of Italian fashion, producing in particular:
three important exhibitions: "Crafting the Future. Stories of craft and innovation", curated by Franca Sozzani and opened in September 2016, "Italiana. Italy through the eyes of fashion 1971- 2001", curated by Maria Luisa Frisa and Stefano Tonchi (over 26,000 visitors in just over two months) and "Memos. Talking about fashion in this millennium", curated by Maria Luisa Frisa, at the Museo Poldi Pezzoli till 28 September 2020;

the first CNMI Fashion Summit: Crafting the Future of Fashion, in June 2016.

three editions of the Green Carpet Fashion Awards Italia (24 September 2017; 23 September 2018; 22 September 2019), an event built entirely on the values of sustainability.
The fashion weeks were rich in events and content, including the opening event of the Milano Moda Uomo in January 2019, featuring a presentation of the video-installation "Elevator to the Future". May 2019 saw the launching in New York of the exhibition "Borders: A Flash of New Italian Fashion", focusing on emerging Italian brands, which was then presented in Milan during the Milano Moda Uomo in June 2019. In January 2020, Milan hosted part of the British Fashion Week's London Show Rooms during the Milano Moda Uomo, presenting collections by 10 emerging young designers.
The most recent Fashion Weeks were both successes, with Milano Moda Uomo generating an Earned Media Value of 28 million euros, and Milano Moda Donna, in February, 62.2 million euros (data: DMR Group).
SUSTAINABILITY:
CNMI continues to be an internationally respected exponent on sustainability issues, its aim being to achieve the highest standards of sustainability through close collaboration across the industry and the engagement and training of all players within the system.
At present, the Association has 11 internal technical committees, on which the major brands sit. Over the last five years, they have published the following documents on sustainability:
"Guidelines on eco-toxicological requirements for articles of clothing, leather goods, footwear and accessories" (2016);

"CNMI principles for retail sustainability" (2017);

"Guidelines on eco-toxicological requirements for chemical mixtures and industrial

discharges" (2018);

"Scientific research on the bio-availability of carcinogenic aromatic amines" (2018);

"Global Sustainability Report - Sustainability matters, but does it sell?" (2019) in collaboration with Mc Kinsey & Company.
In addition to the Green Carpet Fashion Awards Italia mentioned above, CNMI held three International Roundtables on Sustainability (March 2017, March 2018 and March 2019), bringing together the world's top brands.
In February 2020, CNMI announced the launch of the first Master's in sustainability in collaboration with the Milano Fashion Institute.
In 2019, CNMI joined the Fashion Pact as co-ordinator of the Italian brands.
PEOPLE:
Two years ago, CNMI set up a Human Resources and Education Work Group that fully defined its activities in the course of 2019, identifying four strategic objectives: collaboration between professionals for discovering and understanding HR trends, comparing experience, needs, solutions; Communication addressing stakeholders to raise public awareness of strategic issues in the fashion industry; Lobbying focusing on key themes on the HR front to submit to government at national and European level, with proposals for innovation and change (from laws and regulations to experimentation of innovative models); System innovation to raise awareness of, support and promote innovation in the fashion industry regarding certain strategic international themes.
INCLUSION AND DIVERSITY:
In 2019, CNMI set up an Inclusion and Diversity Work Group to encourage the fashion industry to explore and reflect on the key themes of diversity and inclusion today and propose concrete solutions for creating benchmarks for the fashion business in this area.
In December 2019, CNMI published its Inclusion and Diversity Manifesto, which defines a process of change in business policies designed to render them more inclusive, starting with the concepts of race, gender, sexual and religious orientation, age, mental and physical abilities and socio-economic conditions.
YOUNG TALENTS:
CNMI understands the value of young talents, Italian and international, and has actively contributed to the formation of a new generation of designers, also by facilitating their entry to the fashion system. Its efforts in this area have been channelled through the following projects:
6 editions of Milano Moda Graduate, a project dedicated to young designers graduating from Italy's most prestigious fashion schools;

10 editions of Fashion Hub Market, a facility that gives emerging designers a chance to present their collections for the first time at the Fashion Weeks; the Hub is an international area that has enabled emerging designers from various countries (such as Hungary, China and several African countries to appear at Milan's Fashion Weeks;

2 editions of Fashion Lab in partnership with UniCredit: a programme of continuous support during the growth phase of new brands.
Special committees, bringing together prestigious journalists, buyers and showrooms, were set up to work on Young and New Brands. Over a year ago, Sara Sozzani Maino was made CNMI Brand Ambassador and is also supporting the Association in its search for creative talents.
Further, CNMI has supported the first-time inclusion of Italian and international talents in the calendars of the Men's and Women's Milan Fashion Weeks, with a major (seven-figure) investment in facilitations for young and new brands.
December 2017 saw the set up of the Camera Moda Fashion Trust, a no-profit organization funded by a mixed group of Members, whose mission is to select new "Made in Italy" talents and help then turn their talent into a global brand. It recently launched a fund raising campaign entitled Together for Tomorrow in support of young designers.

DIGITALIZATION:

CNMI is committed to promoting digital culture and has upgraded its online operations accordingly, above all concerning the main events it organizes.
A number of workshops on digital themes have been held and CNMI's Digital Roundtable published its "Influencer guidelines", which give an overview of best practices currently adopted by fashion brands and offer recommendations on opening a dialogue with the relevant institutions.
Since 2015, visits to the website cameramoda.it have risen 52%, while the follower base of its social media channels has grown by 447%.
CNMI has also been producing its own content, having made 12 fashion films on its fashion weeks, which have enjoyed numerous international accolades.
GOVERNMENT RELATIONS:
Over the 5-year period, the Association has strengthened its relationships with government, both nationally through collaboration with other association in our industry, and internationally by building on relationships with other "chambers of fashion" in terms of sharing calendars and promotional exchanges of young designers. CNMI has also established a strong collaborative relationship with the European Community for the purpose of studying intellectual property and e-commerce issues.
CNMI also renewed its agreement with its local government partner the Municipality of Milan and has enjoyed vital support and contributions from the Economic Development Ministry (MISE) and the Ministry of Foreign Affairs and International Co-operation, the Foreign Trade Agency (ICE) and Confartigianato in the organization of Fashion Weeks, the above-mentioned exhibitions and the Green Carpet Fashion Awards Italia. Further, CNMI sits on the Italian Fashion and Accessories Committee set up by MISE in 2016. Camera della Moda is also a signatory of the Export Pact just launched by Foreign Minister Luigi Di Maio and the Government.