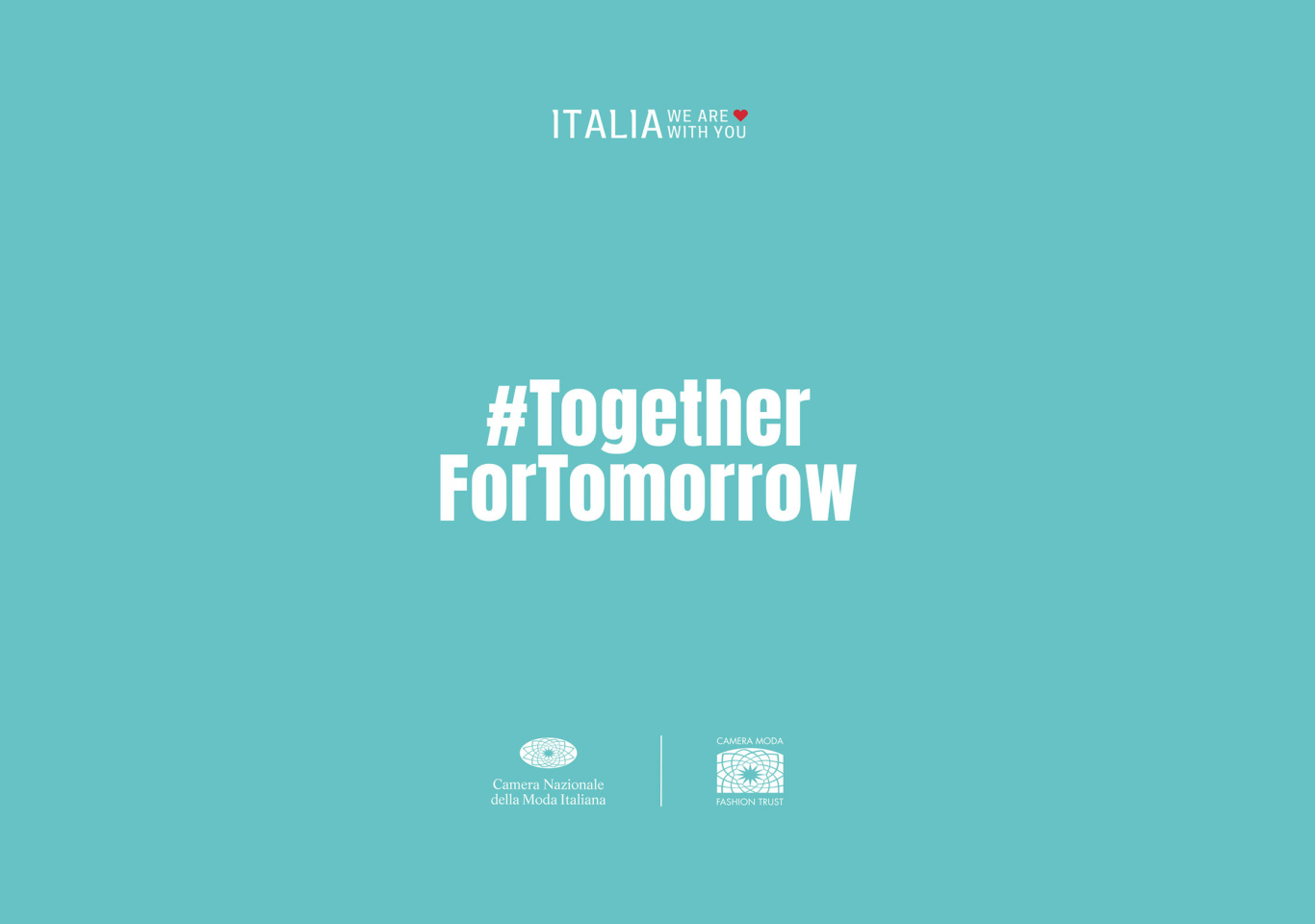 Camera Nazionale della Moda Italiana presents a new solidarity initiative under the "Italia we are with you" project: #TogetherForTomorrow.
The project will be realized by Camera Moda Fashion Trust and will raise funds that CNMI and Camera Moda Fashion Trust will use to support the new generation of "Made in Italy" designers and small fashion businesses. The aim is to continue the support of these firms as they find themselves dealing with the problems caused by the spread of Covid-19
To the same end, Camera Moda Fashion Trust will be organizing over the next few days a series of webinars that will enable young designers to consult experts on various topics.
Supporting the new generation of designers, emerging brands and small businesses represents the exclusive purpose of the Camera Moda Fashion Trust.
The #TogetherForTomorrow project will welcome support in the form of donations to Camera Moda Fashion Trust.
Bank: UBI Banca

Account holder: CNMI Fashion Trust

IBAN: IT 75Z0311101665000000002430
BIC: BLOPIT22

Reason of payment:Donation for project Together for Tomorrow