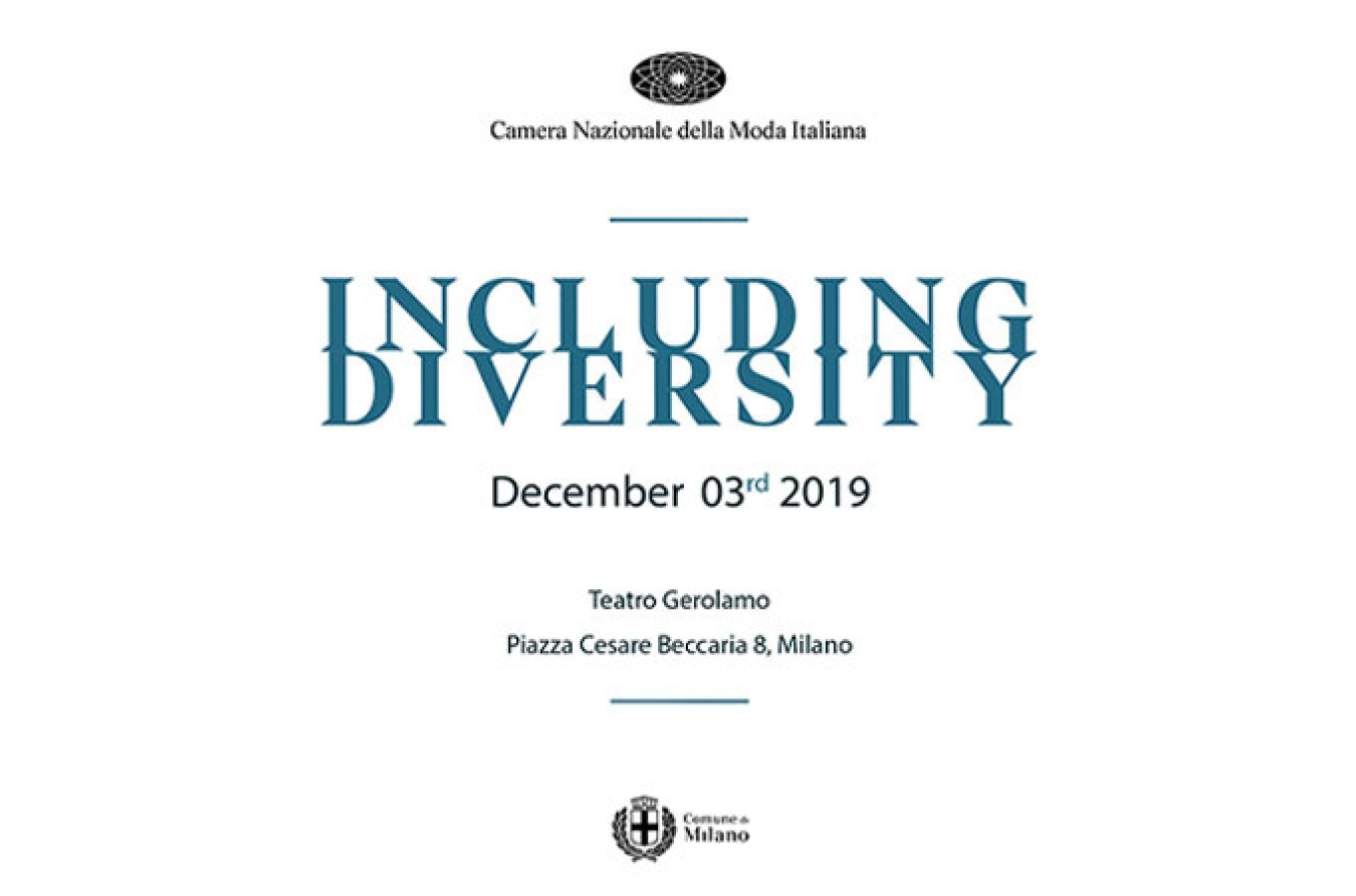 Camera Nazionale della Moda Italiana is glad to announce the "Including Diversity" event, a talk scheduled for December 3rd at the Teatro Gerolamo in Milan.
The inclusion and enhancement of diversity within fashion is one of the most important issues that the industry is facing in this historic moment of strong change and great progress. CNMI takes the front line and organizes a time dedicated to the topic, with the aim of creating an ever greater awareness within fashion companies and raising awareness among final consumers.
During the event, CNMI will present the CNMI Inclusion and Diversity Manifesto, which traces a transformation path of companies' strategies to make them more inclusive, also considering concepts such as ethnicity, gender, sexual orientation, religious beliefs, age, intellectual and physical skills, as well as socio-economic conditions. As a result of CNMI's working group "HR & Education", the Manifesto was created with the support of Kimberly Jenkins, fashion and costume professor at Parsons School of Design. CNMI's working group was established in 2017 and it is composed of the most prestigious Italian fashion houses.
On stage, during the event, the speach of important characters and players will follow, from actresses to protagonists of the digital world, from large companies to high institutional positions.
The event is by invitation only.
Discover the agenda: Including Diversity