International Roundtable on Sustainability 2019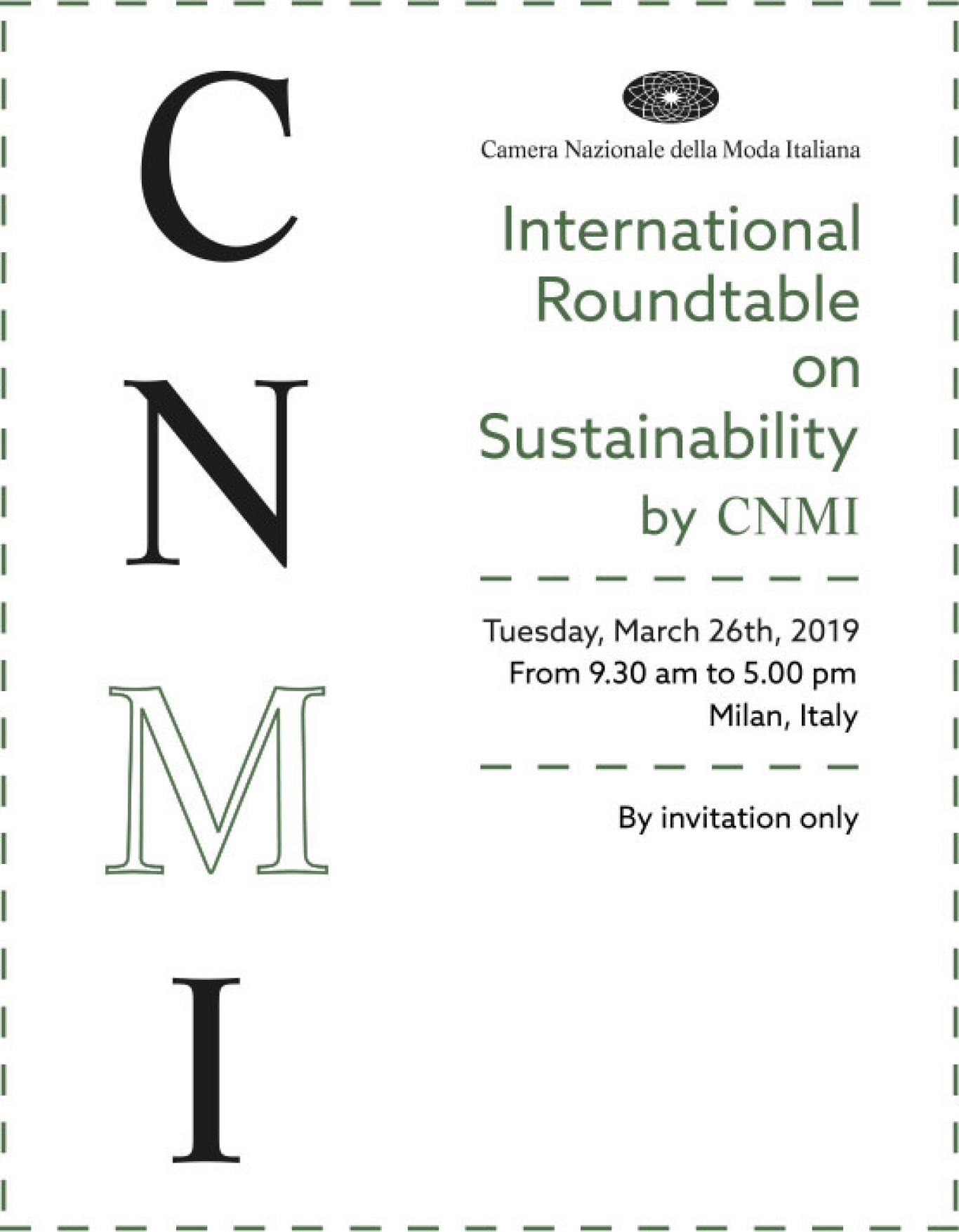 Camera Nazionale della Moda Italiana announces the third edition of the International Roundtable on Sustainability by CNMI: the event will be held in Milan on March 26th, 2019, with Borsa Italiana as Institutional partner and Brandart as Official Partner.
In keeping with the continuous commitment of Camera Nazionale della Moda Italiana and its Commission on Sustainability aimed at promoting the diffusion of sustainable practices within the fashion and textile supply chain, the International Roundtable on Sustainability stands out as a fundamental moment for circulation and exchange of competences and information among the most important actors of the sustainable revolution occurring in the luxury fashion world.
The third edition of the event will be opened by President of CNMI Carlo Capasa and it will be followed by important contributions from international voices, including: Kerry Kennedy, President of the Foundation Robert F. Kennedy Human Rights; Raffaele Jerusalmi, CEO of Borsa Italiana; Arthur Huang, architect and pioneer of circular economy solutions; Livia Firth, Founder of Eco - Age.
Carlo Capasa. Chairman of CNMI, and Antonio Achille, Senior Partner at McKinsey Milan and Global Head of Luxury Sector, will present the study "Global Sustainability Report: sustainability matters, but does it sell?".