Milano Fashion Week: Inclusive is Exclusive 2018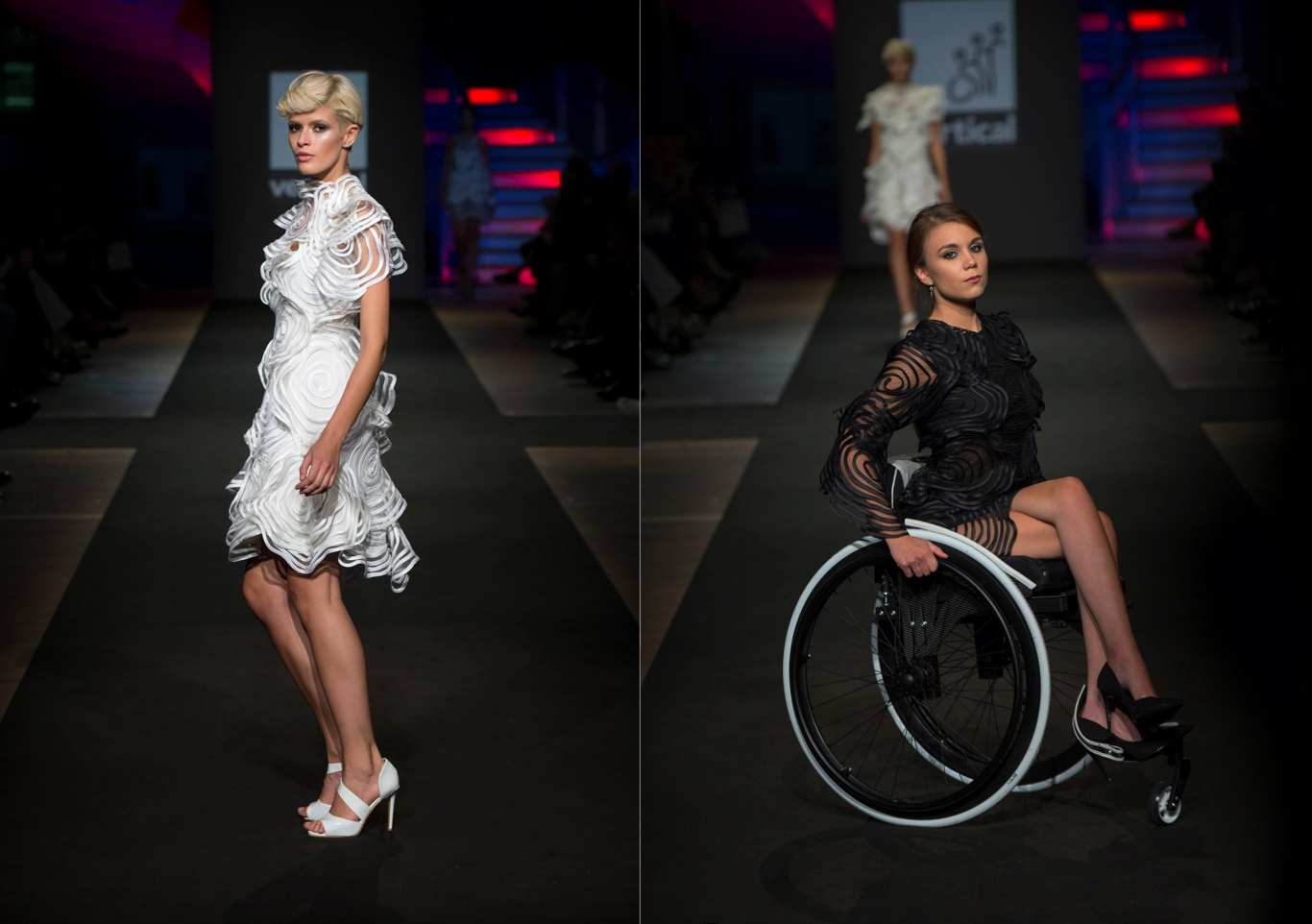 For the second time, the Milan fashion stage will be welcoming inclusive fashion with the aim of bringing social contexts that are usually kept well away from the fashion industry to the international catwalks. This show will see models in wheelchairs and amputee models, there to show that there is no basis for diversity.
After the success of 2016, the spotlights are back on Inclusive Fashion, set up to raise money and achieving great results, while the No Profit communication created by Fondazione Vertical in 2011 is a Fashion Format that sees standing models with models in wheelchairs, and amputees, showing haute couture on the world's catwalks. It's a show where prosthetics and wheelchairs become "extensions of the clothes", an added value, identified in the poise of the model, thanks to the collaboration of the company "Able to enjoy", which customises wheelchairs based on outfit colours. Inclusive is Exclusive.
Tuesday 27 February 2018 at 18:00 at the Teatro Vetra, Piazza Vetra 7 -Milan
The event, organised by"IULIA BARTON - Inclusive Fashion Industry" can boast the participation of a large number of Made in Italy fashion houses, all aiming to remove social barriers and support research, including Luigi Borbone Massimo Crivelli, Angelo Cruciani, Giuseppe Fata, Diego Salerno, Antonio Urzi .

The event, which was presented with the Civilian and Social Medal of Valour by Italian President, Giorgio Napolitano, in 2012, is supported and sponsored by the Council of Ministers – Department for Equal Opportunities.

The New York event (2015), considered one of the most innovative presentations on the whole fashion panorama, was completely sold out at the prestigious Lincoln Center Theater and in 2016, the Milan event obtained sponsorship for the first time from the National Chamber of Italian Fashion.
Well-known faces will be on the catwalk, including American actress and model Tiphany Adams, also in a wheelchair and famous in the US for the TV series "Push Girls", and Shaholly Ayers, amputee model from Honolulu with a vast following on social media.
Tickets are available at the venue, for a minimum donation of €19.00.
Proceeds from the evening will be donated to the laboratories of the Niguarda Ca' Granda and San Paolo Hospitals, to support research into regeneration of damaged spinal cords using nanotechnologies and stem cells. The funds raised will also be used to purchase new laboratory equipment and to support the young researchers within these teams.