The first Milano Moda Graduate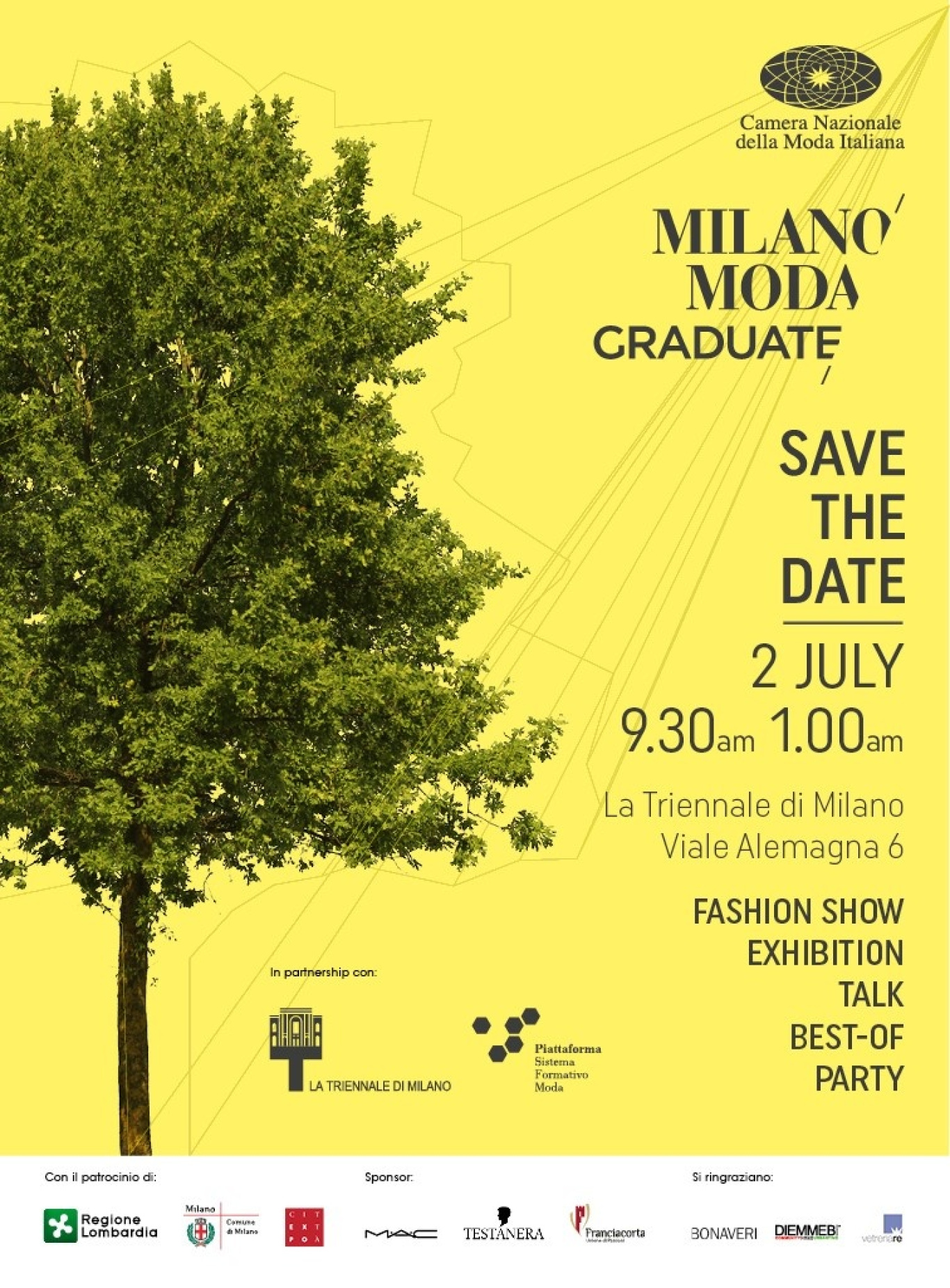 2 July 2015 will see the very first Milano Moda Graduate, a new annual event promoted by Camera Nazionale della Moda Italiana in collaboration with Triennale di Milano and Piattaforma Sistema Formativo Moda. The event's aim is to promote and celebrate the excellent work being done by Italian fashion schools with a whole day (open to the public) devoted to the fashion and design students themselves.
For the first time Camera Nazionale della Moda Italiana is a promoting an industry-wide operation - an innovative initiative in Italy ? involving some 14 Italian schools: Accademia della Moda, Accademia di Belle Arti di Brera, Accademia Euromediterranea, Accademia Galli, AFOL Moda, Ars Sutoria, Domus Academy, IED Moda, Istituto di Moda Burgo, Istituto Marangoni, Istituto Modartech, Istituto Secoli, NABA Nuova Accademia Belle Arti, and Politecnico di Milano.
The Milano Moda Graduate programme provides for a series of shows starting at 09.30 in the Salone d'Onore at the Triennale and a final "The Best of" show at 20.00. At 18.30 there will also be a round table (open to the public) at the Teatro dell'Arte featuring major figures from the Fashion System.
During the day, the Triennale will also be the setting for an installation of garments and accessories produced by the students.
This 1st Milano Moda Graduate will be rounded off by a party (with DJ set) in the Triennale gardens.
The event can be watched in live streaming at the websites of Camera Nazionale della Moda Italiana and Vogue Talents.