Interview with Angela Missoni - Illustration by Anna Higgie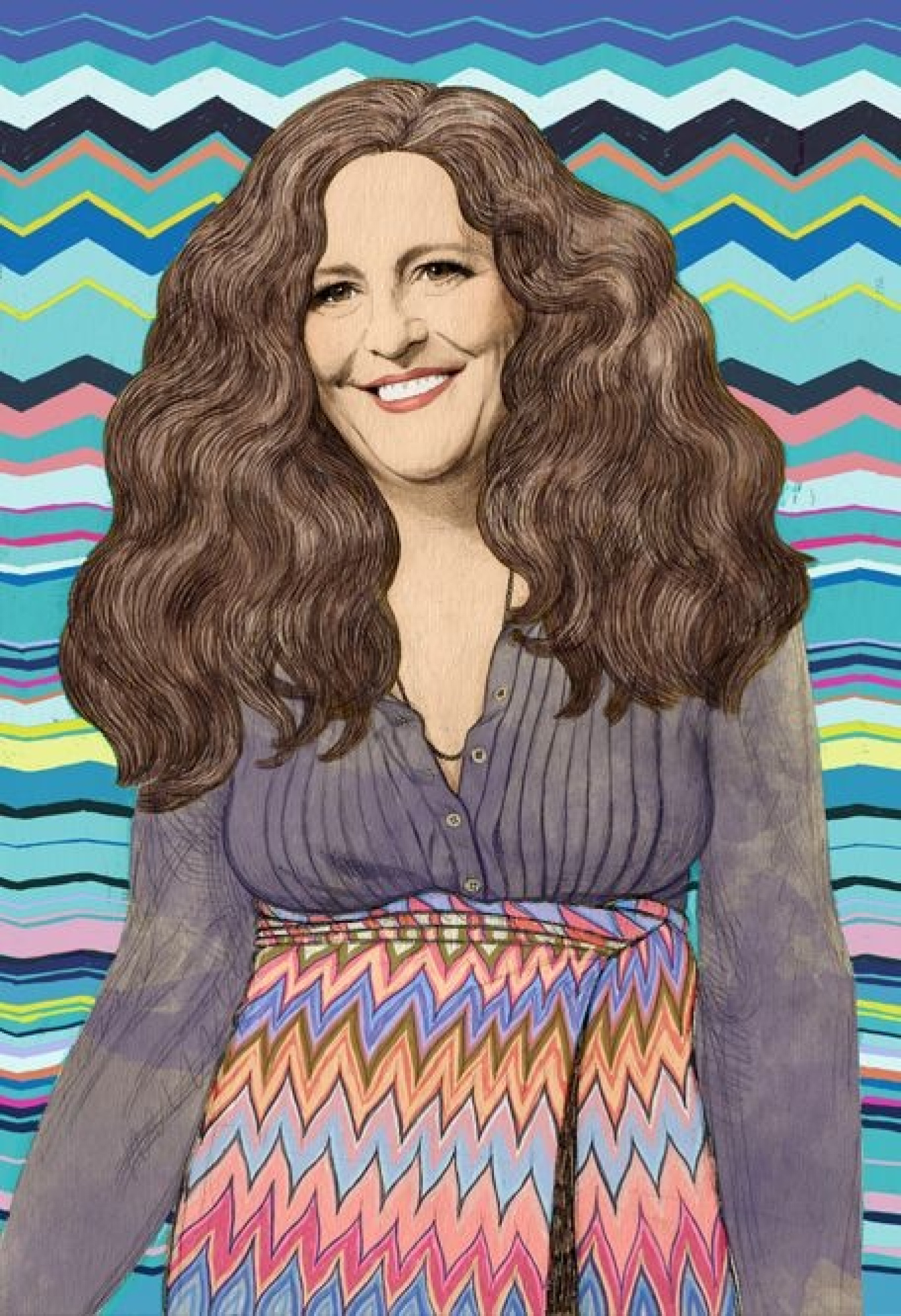 Patchwork and colour patterns, ethnic designs e art-déco abstract features. All so beautiful that they end up in the permanent collection at the MoMA in New York. Missoni knitwear is a style known and used as a reference worldwide. And Angela who's been the brand's creative director since 1996, captured its legacy with passion and innovative talent.

Genuine beauty interprets the spirit of the time. Is this a definition that you share?

The formal, aesthetic concept of silent beauty in accordance with the spirit of the time. I do not think therefore that that's beauty instead, I rather see it as a quality that is intrinsically linked to the essence of being, to its own spirit, intelligence and personality. Real beauty therefore goes beyond ages, while beauty associated with the outward appearance or the exterior can have a reference to time.
Where does your inspiration come from?

Inspiration is simply unpredictable: it is an experience or a memory that come back, a film, a photograph or a work of art, an image, a sound or a shade, a trip or a vista. It is a chain of suggestions, an unpredictable re-design of creative imagination and / or unusual approach of what is known. The mosaic of images that make up the board of a fashion designer mirrors his or her mental process after all, the process of his or her associations is often not linear.

Major brands have signed collections for important low-cost chains. How do you view these partnerships?

Positive as they confer emphasis to the brand; I think they are excellent means of communication and transmission of fashion.

Being a woman in a business world. Are there still stereotypes and challenges?
Stereotypes sadly persist and there are still many challenges to face, but women seem determined and project themselves into the future and of course, especially over the last forty years, have stated their talent and consolidated their power in the business world. I believe, however, that nothing must be taken for granted so better information is crucial to raise awareness. It is still desirable that new laws are made and enforced to protect women's rights in life and at work.

What would you like to see in the future of fashion, and Italian fashion in particular?

Cohesion, a community of intent, complicity. More space to the ideas and initiatives put forward by the new generations. More initiatives and structures that make the interaction, consultation, study of the fashion world possible; we need a much more complex and detailed system than what you one imagines from the outside, which should share andbequeath the younger with a wealth of experience and expertise.