GCC Fashion Awards Italia: la giuria e i 10 semi-finalisti del CNMI Green Carpet Talent Competition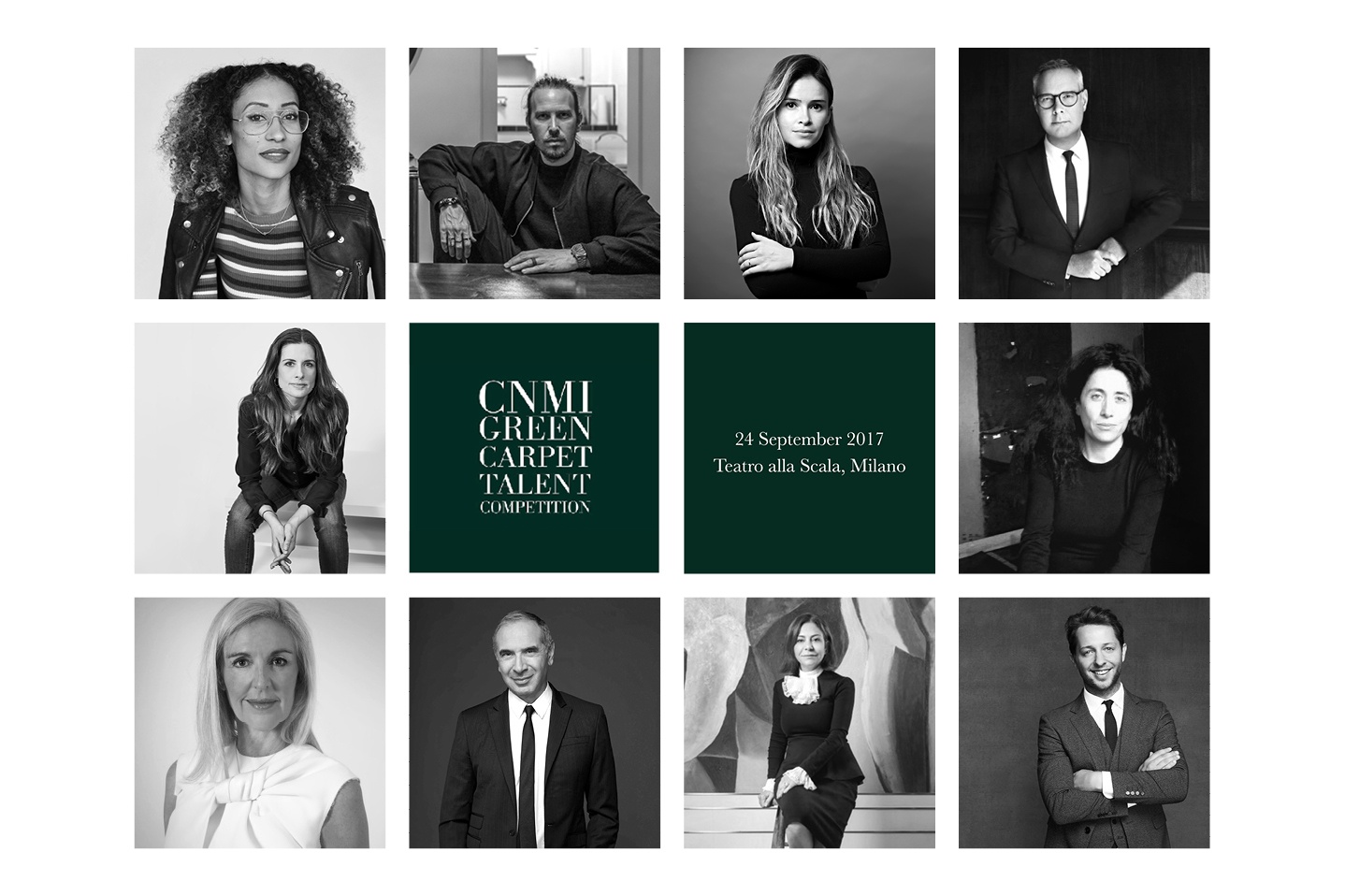 Elaine Welteroth (Editor, Teen Vogue), Derek Blasberg (Writer, Editor e presentatore del programma televisivo 'CNN Style') e Mira Duma (CEO e Founder, Fashion Tech Lab ) si uniscono a Carlo Capasa (Chairman, CNMI), Livia Firth (Creative Director, Eco-Age) e Sara Sozzani Maino (Head of Vogue Talents e Senior Editor, Vogue Italia) nella giuria del CNMI Green Carpet Talent Competition per il GCC Fashion Awards, Italia.

Andrew Keith (President, Lane Crawford), Ruth Chapman (Co-Founder, Matches Fashion), Stefan Siegel (Founder and CEO, Not Just A Label) e Desiree Bollier (CEO, Value Retail) completano questa giuria d'eccezione.

I giudici si riuniranno il prossimo luglio e in questa occasione selezioneranno dieci look semifinalisti per il CNMI Green Carpet Talent.
Nel giorno della votazione, i giurati sceglieranno tra i dieci semifinalisti i migliori cinque, che parteciperanno a The Green Carpet Fashion Awards, Italia 2017, al Teatro alla Scala il 24 settembre, data in cui verrà annunciato il vincitore.

Il vincitore riceverà il premio "Franca Sozzani GCC Emerging Designer of the Year" - in onore di Franca Sozzani, che ha continuamente sostenuto la nuova generazione di talenti attraverso le sue numerose iniziative - e l'opportunità di partecipare alla Settimana della Moda di Milano a febbraio 2018 e un'esclusiva retail partnership.

I semi-finalisti del Green Carpet Talent competition sono:
Atelier Terra Urbana, Mateja Benedetti
Calcaterra, Daniele Calcaterra
Co|Te, Tomaso Anfossi and Francesco Ferrari
EDITHMARCEL, Andrea Masato and Gianluca Ferracin
Kalyah, Nora Aldamer
LEO STUDIO DESIGN, Leo Macina
Quattromani, Massimo Noli and Nicola Frau
SCULPTOUR, Alessandra Spada
TIZIANO GUARDINI, Tiziano Guardini
VAHAN KHACHATRYAN, Vahan Khachatryan