The GCC Fashion Awards, Italia announces international judging panel and 10 semi-finalists for the CNMI Green Carpet Talent Competition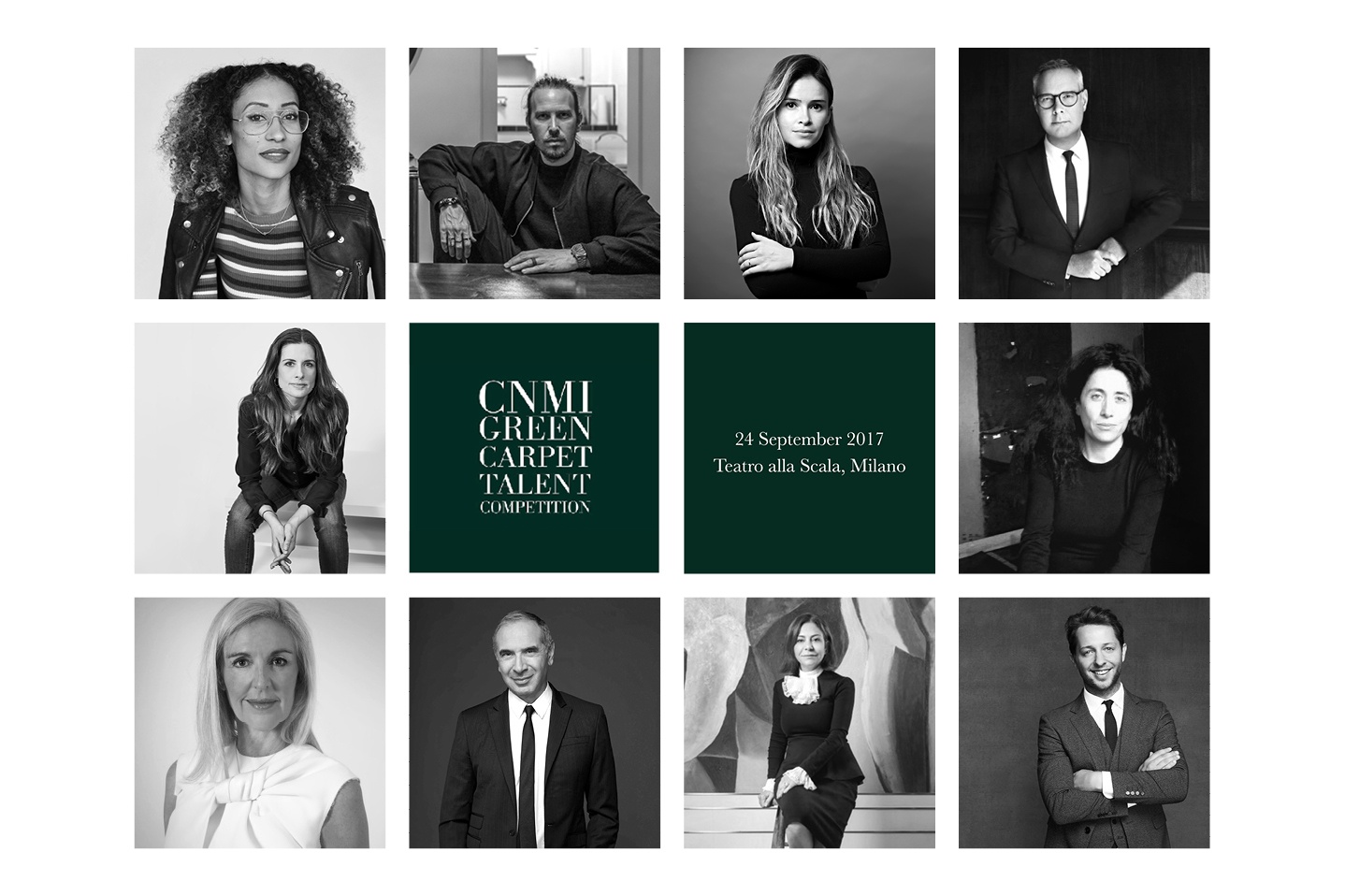 Elaine Welteroth (Editor, Teen Vogue), Derek Blasberg (Writer, Editor and Host of the television show 'CNN Style') and Mira Duma (CEO and Founder, Fashion Tech Lab ) will join Carlo Capasa (Chairman, CNMI), Livia Firth (Creative Director, Eco-Age) and Sara Sozzani Maino (Head of Vogue Talents and Senior Editor, Vogue Italia) as part of the judging panel for the CNMI Green Carpet Talent Competition for The GCC Fashion Awards, Italia.

Andrew Keith (President, Lane Crawford), Ruth Chapman (Co-Founder, Matches Fashion), Stefan
Siegel (Founder and CEO, Not Just A Label) and Desiree Bollier (CEO, Value Retail) complete the show stopping line-up for the panel of the inaugural awards.
The CNMI Green Carpet Talent Competition gives emerging designers a unique platform to weave sustainability through their design and production. Each of the 10 shortlisted designers has risen to the challenge so far by creating a bespoke look to celebrate craftsmanship using the GCC Principles.
On the judging day the panel will whittle the semi finalists down to the final five. These will go onto attend The Green Carpet Fashion Awards, Italia 2017, at Teatro alla Scala on 24th September, where the winner will be announced.

The winner will receive the "Franca Sozzani GCC Emerging Designer of the Year" Award - in honour of late Franca Sozzani who constantly supported the new generation of talents through her numerous initiatives - and the opportunity to present at Milan Fashion Week, February 2018 as well as an exclusive retail partnership.

The CNMI Green Carpet Talent ten semi-finalists are:
Atelier Terra Urbana, Mateja Benedetti
Calcaterra, Daniele Calcaterra
Co|Te, Tomaso Anfossi and Francesco Ferrari
EDITHMARCEL, Andrea Masato and Gianluca Ferracin
Kalyah, Nora Aldamer
LEO STUDIO DESIGN, Leo Macina
Quattromani, Massimo Noli and Nicola Frau
SCULPTOUR, Alessandra Spada
TIZIANO GUARDINI, Tiziano Guardini
VAHAN KHACHATRYAN, Vahan Khachatryan