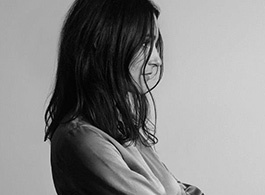 Based in Paris, Alexia Aubert is designing shoes for Luxury Fashion Houses all over the world, from Paris to New York, London, Taipei , Sydney and many others.
She started her footwear carrier with Christian Louboutin in 2004, when the house was run as a family business. Then in 2008 Pierre Hardy hired Aubert to be his right hand at his studio in Paris.
In 2010, she established herself in NYC and became Director of Footwear Design at Oscar de la Renta Company. When she is coming back to her city of birth in 2012, she decided to set up her own consulting group to provide footwear design and advice to International luxury brand that want to launch themself in Footwear. So far, her studio has been working for Juicy Couture in LA, Oscar de la Renta in NYC, Mulberry in London, Leonard Paris, Shiatzy Chen in Taipei, Willow in Sydney, Balmain Paris and Hong Kong.
In 2014, she launched her own label for men with her team of shoe expert, SOLOVIERE PARIS.