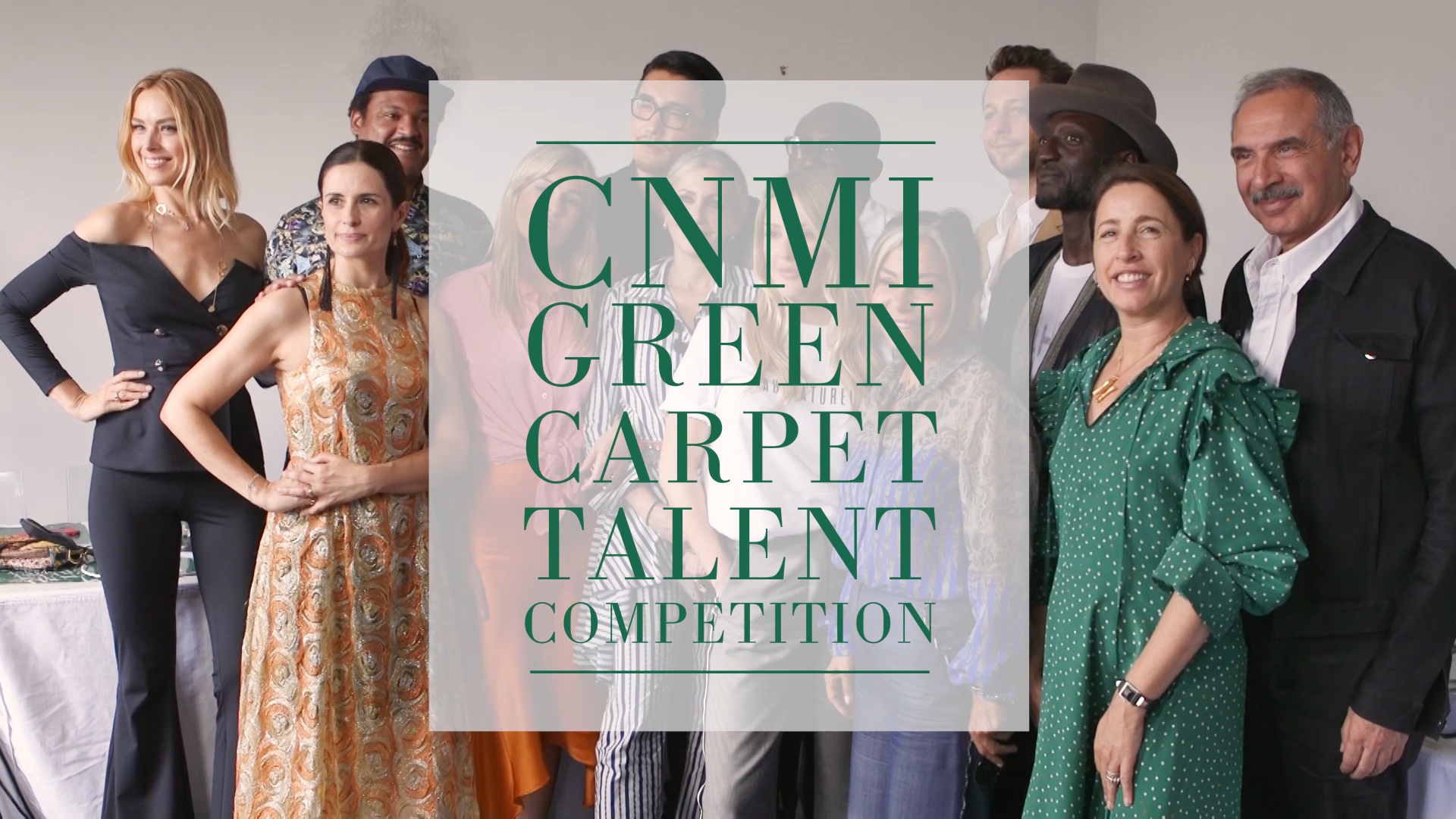 Cnmi Green Carpet Talent Competition
La CNMI Green Carpet Talent Competition, che è parte dei GCFA, è supportata da The Bicester Village Shopping by Value Retail. La competizione sfida i giovani designer di tutto il mondo a ridefinire il concetto di sostenilità nella moda, avvalendosi della filiera italiana.
L'eminente giuria di quest'anno per la CNMI Green Carpet Talent Competition include Edward Enninful (Direttore di Vogue UK), Derek Blasberg (CNN Style), Ellie Goulding (cantautrice e ambasciatrice delle Nazioni Unite), accanto a figure chiave nell'ambito dell'industria moda, tra cui Kelly Wong (Lane Crawford), Nathalie Kingham (Direttrice Fashion and Buying di MATCHESFASHION.COM) e Desiree Boiller (Chair – Value Retail Management).
I cinque finalisti della competizione, incluso il vincitore del premio Franca Sozzani GCC Emerging Designer, parteciperanno al programma di mentoring della durata di 12 mesi di The Bicester Village Shopping Collection di Value Retail. Lavorando a stretto contatto con esperti in Europa e in Cina, i finalisti avranno l'opportunità di attingere a competenze globali in diversi campi, tra cui fashion, retail, gestione della supply chain, informazioni sui clienti, creazione del brand, turismo, marketing e distribuzione, che li aiuteranno a esprimere appieno il proprio potenziale creativo e commerciale.
I designers potranno esibire le loro collezioni attraverso The Creative Spot, una piattaforma dedicata ai nuovi talenti a Fidenza Village, a poca distanza da Milano. Inoltre, il vincitore avrà l'occasione di presentare la collezione alla Fashion Week di Milano nel febbraio 2019 con il supporto di CNMI.