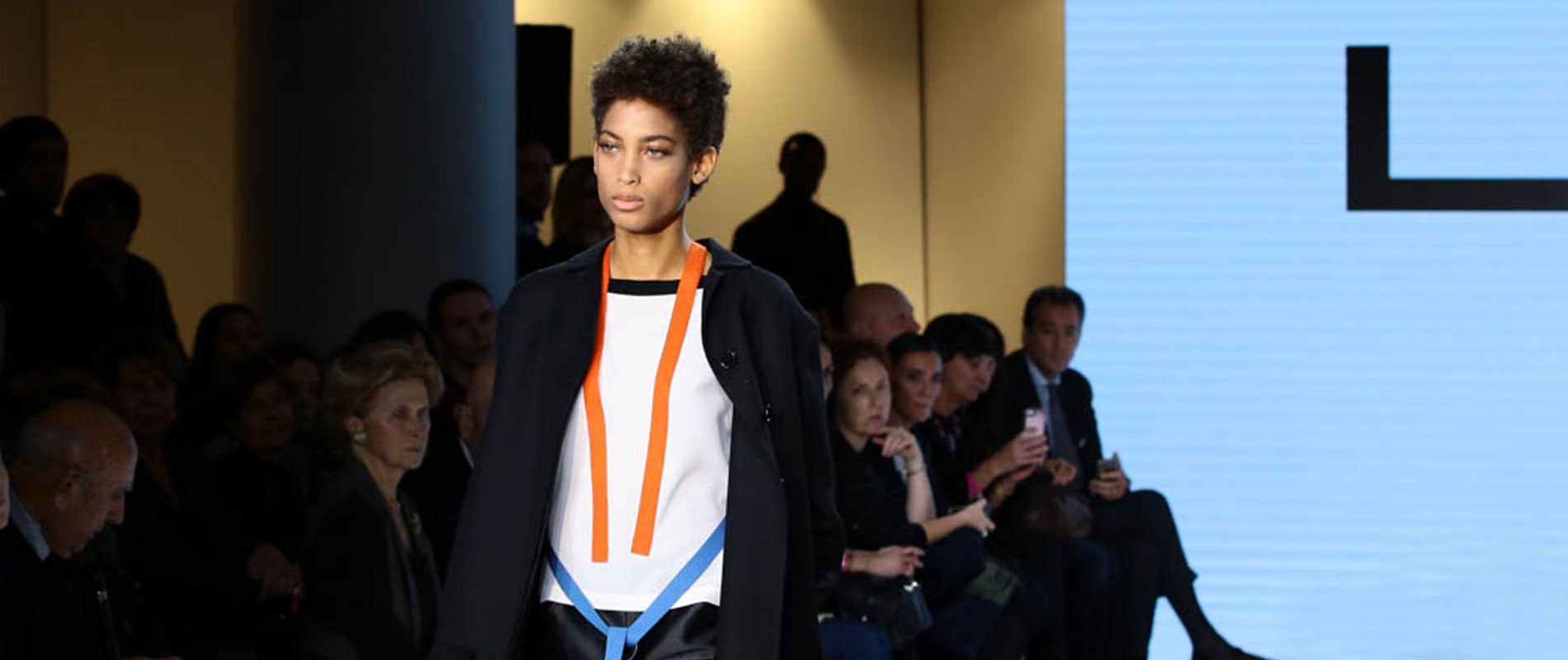 After the positive response to the first Fashion Lab, the programme of acceleration and ongoing support devised by Camera Nazionale della Moda Italiana and UniCredit (Official Sponsor of CNMI since 2015), a new edition was staged in 2017.
The objective was to support the development of the 18 participating brands by boosting their visibility and offering them significant opportunities to upgrade their managerial know-how.
The programme featured numerous events and initiatives:
Fashion Academy: CNMI and UniCredit organized a series of meetings with specialists in consulting for fashion companies and experts in logistics and communication for emerging markets and e-commerce. There was also managerial training on themes such as building a business plan, how to move on new foreign markets and innovation in the fashion business.
One of these initiatives was the Workshop with DHLI in November 2017, which looked at how to acquire e-shoppers and improve their customer experience. This involved exploring themes such as the role and challenges of logistics in e-commerce for the benefit of fashion brands keen to acquire digital consumers, B2C e-commerce in Italy, sharing DHL's experience in logistics solutions supporting Customer Experience and DHL's support for emerging companies.
Mentorship: selected mentors illustrated, for designers, the key rules for producing a good pitch and the most effective way to summarize business ideas.
Innovation: initiatives relevant to the world of innovation and start-ups.
Pitch Day: at the end of the Fashion Lab, in December 2017, at UniCreditTower Hall, the young stylists and designers presented their pitches to a public of corporate investors, UniCredit clients and fashion industry operators.
BRANDS TAKING PARTIN FASHION LAB 2017
Alcoolique
Angostura
Bams
Bav Tailor
Cora
Damico Milano
Davide Grillo
Delizatezzen
Farewell Footwear
Guen
Irma Cipolletta
Laurafed
Marco Laganà
Matteo Lamandini
Omar Haus
Omogene
Silvia Giovanardi
Violante Nessi
Vittorio Branchizio