Jole Veneziani on show in Milan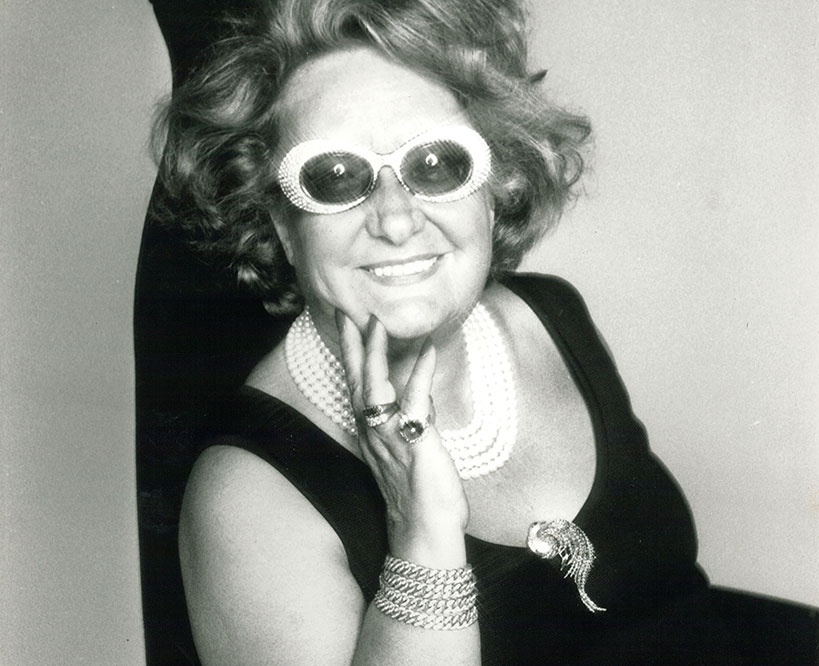 Until 24 November 2013 at the Villa Necchi Campiglio in Milan it will be possible to see the exhibition entitled Jole Veneziani – Alta moda e società (Jole Veneziani- High Fashion and Society), promoted by the Fondazione Bano and the FAI.
The curator Fernando Mazzocca has selected vintage dresses, sketches, photographs, films and documents from over 15.000 pieces stored in the Veneziani Archive which was founded in 2007 thanks to the commitment shown by the Fondazione Bano. This is the first in a series of initiatives designed to recreate the creative message of the designer Jole Veneziani, who was considered the mother of Italian High Fashion as the Honorary President of the CNMI (The National Chamber of Italian Fashion) Beppe Modenese explained: "She gave a decisive contribution to the first fashion show in Florence in 1951, and continued to play a key role for many years after".
Born in Taranto in 1901, Jole Veneziani moved to Milan with her family when she was still a child. At the height of the Second World War despite many difficulties she grasped the desire for rebirth of the Milanese middle class and opened her refined Haute couture atelier and then moved to via Montenapoleone in 1944. Throughout the years that followed the designer cemented her fame as the pioneer of Made in Italy: in 1951 she participated in the famous fashion in Villa Torrigiani in Firenze, she launched her Veneziani Sport collection and made the cover of Life magazine. Many famous divas like Marlene Dietrich and Maria Callas became her clients as well as personalities from Milanese high society. The set designed by Corrado Anselmi takes us back to this magic era in the history of the Lombardy city by recreating the atmosphere of the designer's Milanese atelier.